In this long-awaited prequel to the beloved classic Desperados: Wanted Dead or Alive, John Cooper will join forces with the runaway bride Kate, the shady hitman Doc McCoy, the giant trapper Hector, and Isabelle, a mysterious lady from New Orleans. On Cooper's quest for redemption, his adventures lead him and his gang from rural towns, over swamps and riverbanks, and finally to a dramatic showdown worthy of Wild West legends.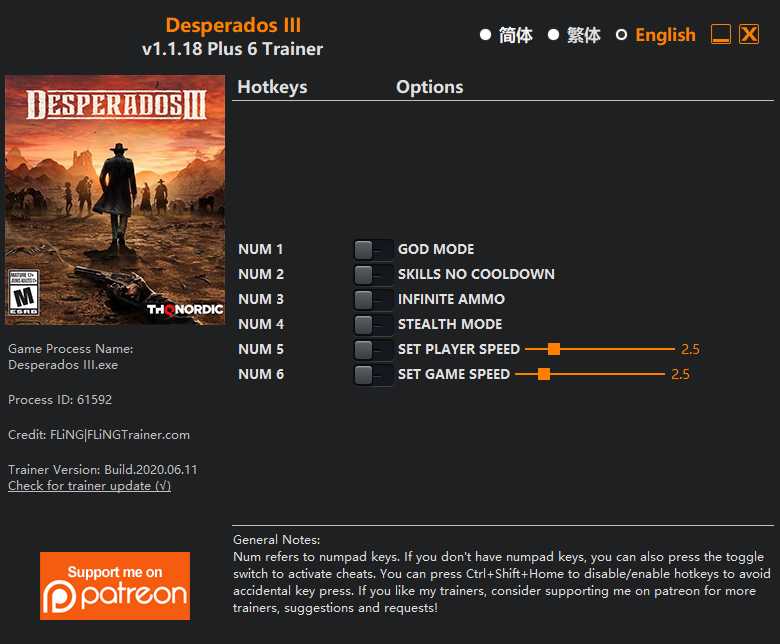 6 Options · Game Version: v1.1.18 · Last Updated: 2020.06.11
Options
Num 1 – God Mode
Num 2 – Skills No Cooldown
Num 3 – Infinite Ammo
Num 4 – Stealth Mode
Num 5 – Set Player Speed
Num 6 – Set Game Speed
Notes
"Infinite Ammo" takes effect when you fire your weapon.