Disco Elysium – The Final Cut is the definitive edition of the groundbreaking role playing game. You're a detective with a unique skill system at your disposal and a whole city block to carve your path across. Interrogate unforgettable characters, crack murders, or take bribes. Become a hero or an absolute disaster of a human being.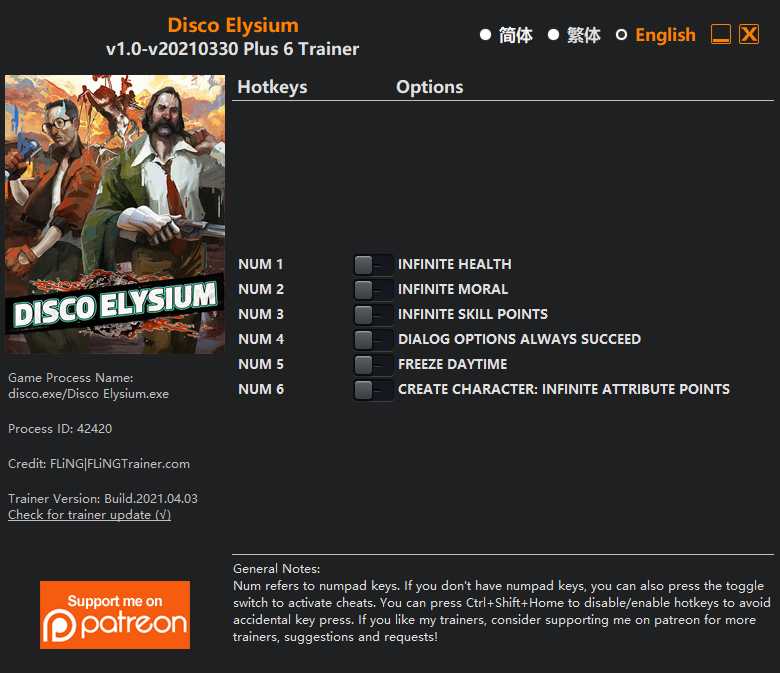 6 Options · Game Version: v1.0-v20210330+ · Last Updated: 2021.04.03
Options
Num 1 – Infinite Health
Num 2 – Infinite Moral
Num 3 – Infinite Skill Points
Num 4 – Dialog Options Always Success
Num 5 – Freeze Daytime
Num 6 – Create Character: Infinite Attribute Points
Updates
2021.04.03: Update for Disco Elysium: The Final Cut.
2021.01.26: Supports GOG game version.