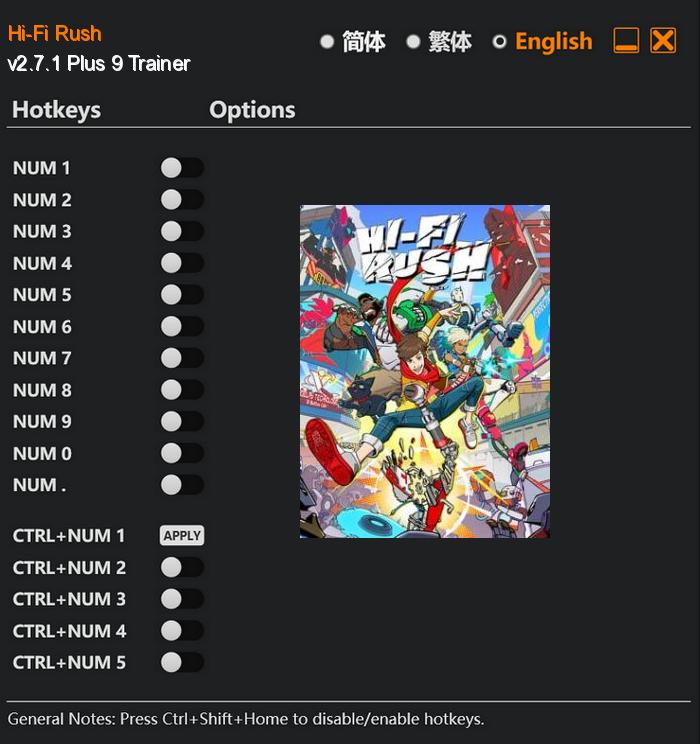 In the exhilarating game, "Hi-Fi Rush," players will step into the shoes of Chai, a talented aspiring rockstar, and embark on a thrilling journey to liberate a dystopian world from the clutches of a sinister robotics enhancement conglomerate. What sets this game apart is its unique fusion of rhythm and combat, creating a seamless and immersive gameplay experience where every aspect, from the environment's motion to the intensity of each blow, is synchronized to the pulsating beats of a dynamic soundtrack.
Traverse a beautifully detailed, cyberpunk-inspired world brimming with neon-lit cities, dystopian landscapes, and hidden underground music venues, each pulsating with the energy of the rebellion. Along the way, Chai will encounter diverse characters, both allies and villains, each with their instrumental roles in the fight against the conglomerate's oppressive regime.
Special Notes:
This is a mod, not a regular trainer.
You must enable the mod named "FLiNG Trainer Mod" in Main Menu > Mod Manager in order to use the trainer/mod (If the mod didn't show up, try close and re-enter the Mod Manager).
You must use hotkeys to enable mod/cheat options during gameplay, activating cheats outside the game's window will not work.
Download:
Medias: