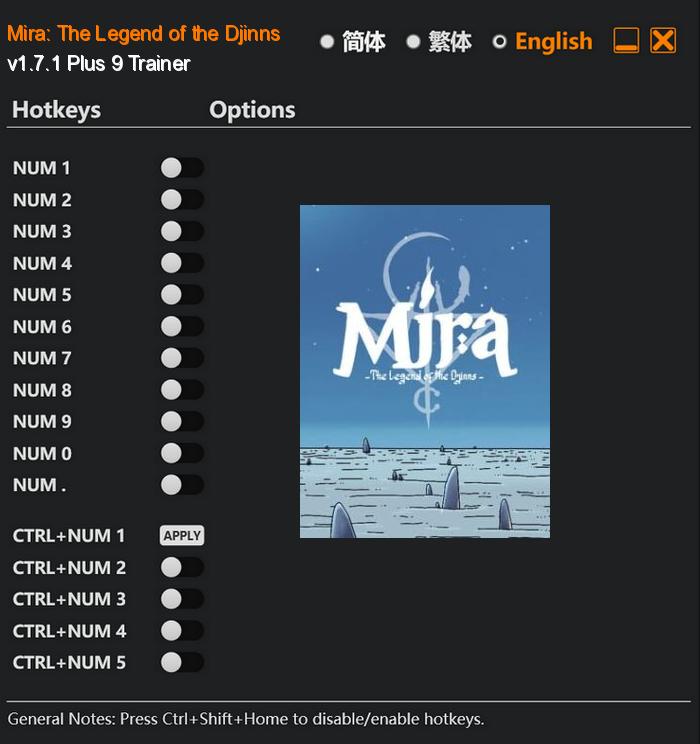 In "Mira: The Legend of the Djinns," players enter a vibrant and mesmerizing world influenced by Moroccan and Amazigh culture, language, and spiritual traditions. This Metroidvania-style game takes players on a thrilling adventure through the mystical Fallen Amazgesh, a once-thriving land now ravaged by ruins and devastation.
To unravel the mysteries of Fallen Amazgesh, Mira and Yuba must navigate treacherous landscapes, battle against mutated creatures and corrupted spirits, and overcome countless challenges. They will traverse vast, interconnected areas, each filled with hidden secrets, valuable artifacts, and dangerous ruins. The game's Metroidvania mechanics allow players to gradually unlock new abilities and powers that aid them in their exploration.
Special Notes:
In order to use this trainer, you will need to downgrade your game to a previous game version.
Extract and copy Mira: The Legend of the Djinns.exe to your game's root folder and overwrite existing file (Back up original file if needed).
Download:
Medias: