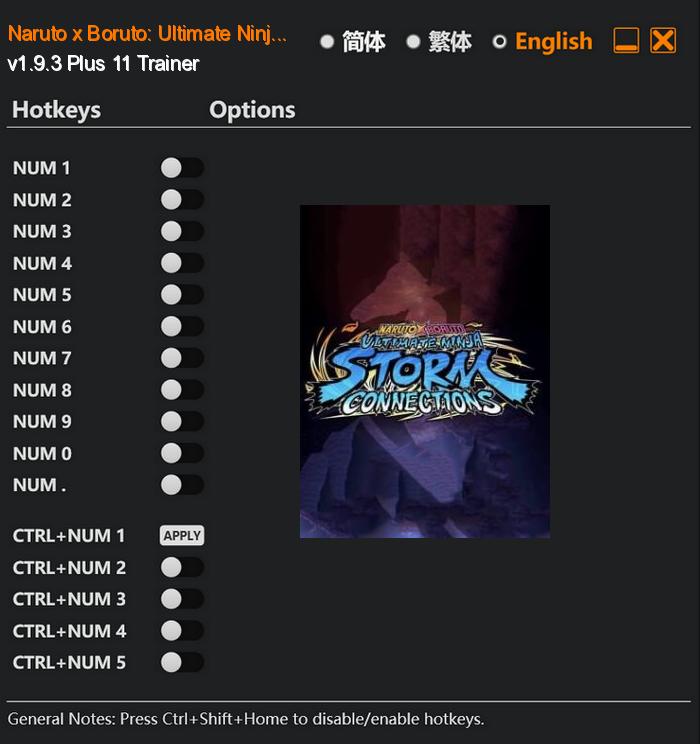 "Naruto x Boruto: Ultimate Ninja Storm Connections" is a highly anticipated video game set to be released in 2023, marking the 20th anniversary of Naruto's anime debut. As the next thrilling installment in the STORM series, this game promises to offer fans an unforgettable experience in the vibrant world of Naruto.
Building upon the success of its predecessors, "Ultimate Ninja Storm Connections" introduces an array of fresh, playable characters, adding depth and excitement to the already diverse roster of 124 ninjas from past series. Players can expect to engage in intense battles, mastering the unique abilities and combat styles of their favorite characters.
Special Notes:
This is a mod, not a regular trainer.
You must enable the mod named "FLiNG Trainer Mod" in Main Menu > Mod Manager in order to use the trainer/mod (If the mod didn't show up, try close and re-enter the Mod Manager).
You must use hotkeys to enable mod/cheat options during gameplay, activating cheats outside the game's window will not work.
Download:
Medias: