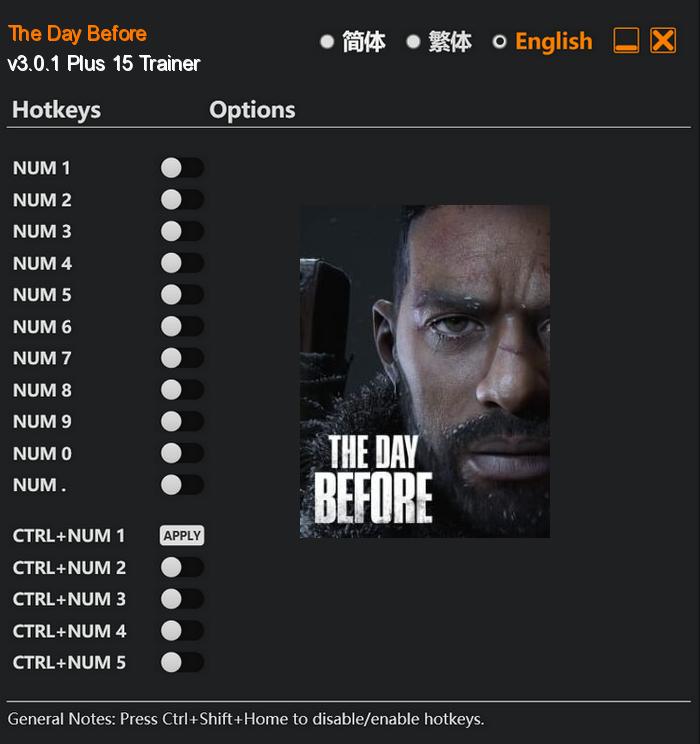 The Day Before takes players into a gripping and treacherous open-world MMO survival experience, immersing them in a chilling, post-pandemic America that is teeming with flesh-hungry infected and desperate survivors fighting tooth and nail for their very existence. As the protagonist, you wake up in a world that feels hauntingly unfamiliar, plagued by fragmented memories and a sense of disorientation.
Prepare yourself for an unforgettable journey into a post-apocalyptic America, where the line between survival and oblivion is thin. The Day Before will test your resilience, adaptability, and ability to thrive in the face of unimaginable chaos. Can you uncover the truth, survive the relentless onslaught of infected, and emerge as one of the last survivors in this gripping, unforgiving world? The answers await you, but only if you have what it takes to face The Day Before.
Special Notes:
This is a mod, not a regular trainer.
You must enable the mod named "FLiNG Trainer Mod" in Main Menu > Mod Manager in order to use the trainer/mod (If the mod didn't show up, try close and re-enter the Mod Manager).
You must use hotkeys to enable mod/cheat options during gameplay, activating cheats outside the game's window will not work.
Download:
Medias: