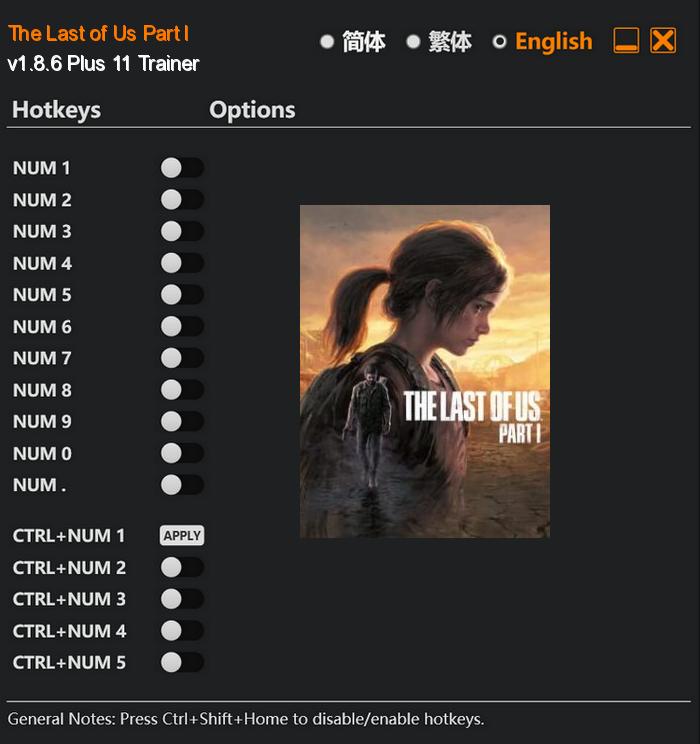 In The Last of Us Part I, players are thrust into a post-apocalyptic world where survival is paramount and humanity's fate hangs in the balance. This gripping and emotionally-charged video game invites players to navigate the treacherous landscape alongside two unforgettable characters: Joel and Ellie.
In addition to the original game's gripping story, The Last of Us Part I for PlayStation 5 offers a total overhaul of the experience. Players can expect enhanced visuals, improved effects, and an even more immersive exploration and combat system. The gameplay has been modernized, giving players improved controls and expanded accessibility options to ensure a seamless and enjoyable gaming experience.
Special Notes:
This is a mod, not a regular trainer.
You must enable the mod named "FLiNG Trainer Mod" in Main Menu > Mod Manager in order to use the trainer/mod (If the mod didn't show up, try close and re-enter the Mod Manager).
You must use hotkeys to enable mod/cheat options during gameplay, activating cheats outside the game's window will not work.
Download:
Medias: