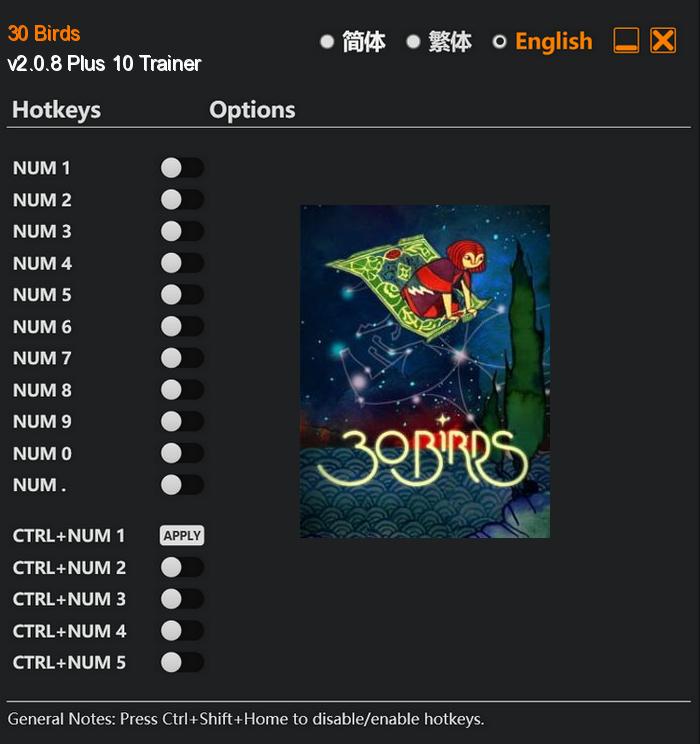 In the captivating adventure game "30 Birds," players step into the shoes of Zig, a courageous explorer with a passion for ornithology. Set in a mesmerizing hand-painted city, the game seamlessly blends the realms of 2D and 3D, creating a visually stunning environment filled with wonder.
Expanding beyond a simple quest, "30 Birds" explores thought-provoking themes, such as the interconnectedness of nature, the power of friendship, and the importance of preserving endangered species. As Zig's journey unfolds, players will uncover the rich mythology surrounding the Simurgh and the legends hidden within the city's walls.
Special Notes:
This is a mod, not a regular trainer.
You must enable the mod named "FLiNG Trainer Mod" in Main Menu > Mod Manager in order to use the trainer/mod (If the mod didn't show up, try close and re-enter the Mod Manager).
You must use hotkeys to enable mod/cheat options during gameplay, activating cheats outside the game's window will not work.
Download:
Medias: