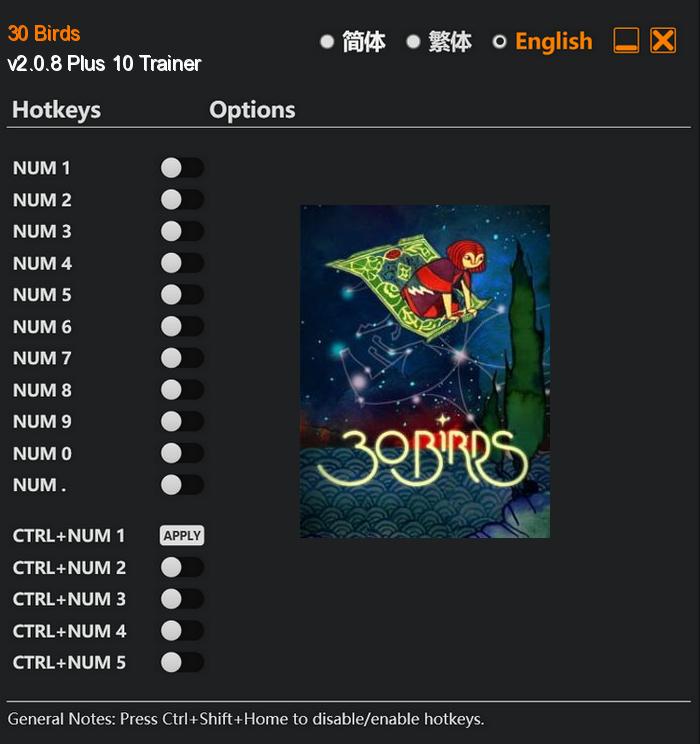 In "30 Birds," embark on an extraordinary adventure as you aid Zig, a brave and resourceful individual, in a quest to locate and rescue thirty magnificent birds in a breathtaking hand-painted city. Immerse yourself in a captivating world that seamlessly blends the charm of 2D art with the depth of 3D environments.
As the story unfolds, unravel the mystery behind the disappearance of the thirty birds and their connection to the looming threat that endangers Simurgh. Traverse vibrant marketplaces, shadowy backstreets, and mysterious landmarks, all brought to life through a meticulously crafted art style that captures the essence of the city's enchantment.
Special Notes:
This game uses EasyAntiCheat protection, in order to launch this game without EAC, please follow these instructions:
Start steam in offline mode.
Copy "Launcher.exe" to game directory.
Start game.
Download:
Medias: