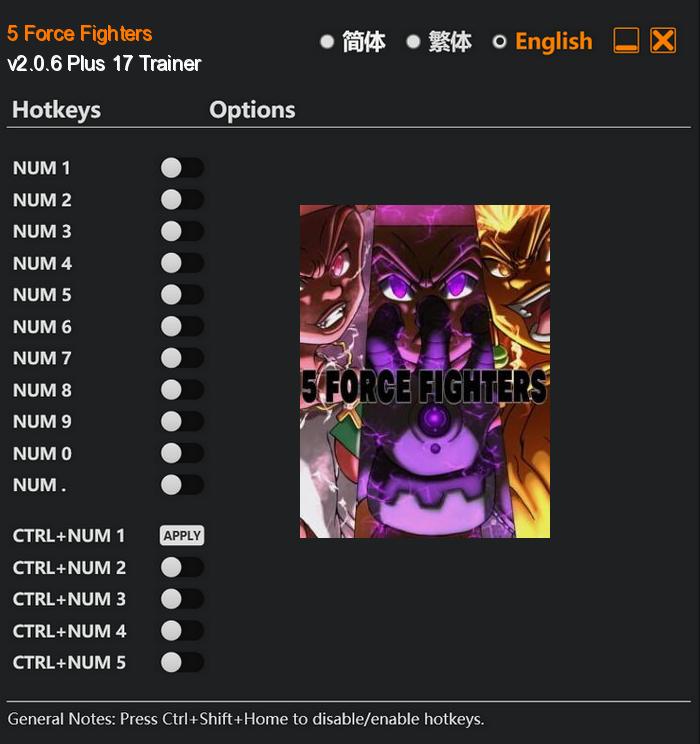 In the heart-pounding world of 5 Force Fighters, players are thrust into an epic battle where five mighty teens harness supernatural elemental powers to combat the relentless forces of darkness. This exhilarating 2D fighting game captivates players with its diverse cast of characters, each possessing unique abilities and heartbreaking pasts that propel them towards a shared vendetta against the enigmatic and destructive group known as the Bloodless.
Whether engaging in fierce one-on-one battles or immersive story-driven missions, 5 Force Fighters guarantees an adrenaline-fueled experience. Immerse yourself in the visually stunning and intricately designed arenas, each with its own hazards and interactive elements. Unlock breathtaking cinematic finishing moves that showcase the true power of each fighter's element, leaving players in awe as they witness the sheer devastation brought forth by these unstoppable heroes.
Special Notes:
This trainer requires MOD "Performance Booster and Plugin Extender" to bypass crc memory check/anti tamper in the game.
Download:
Medias: