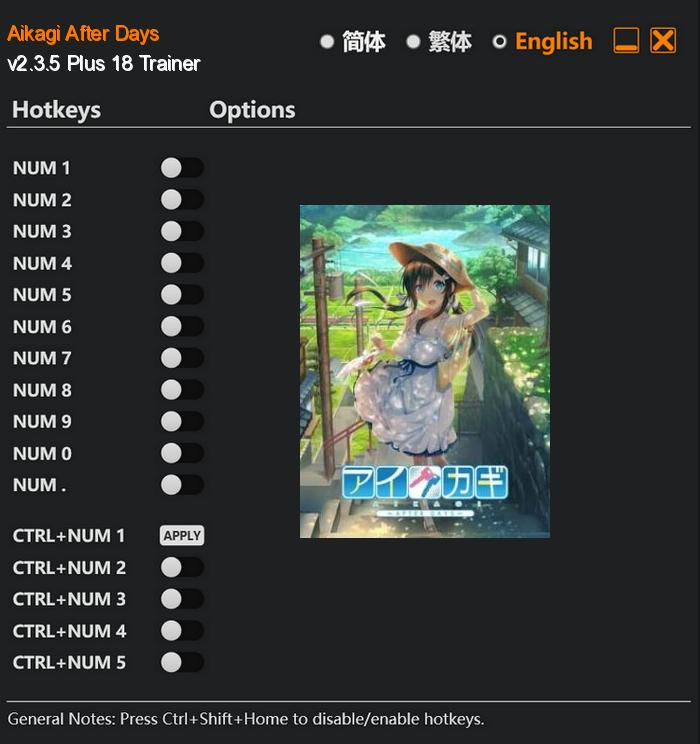 Aikagi After Days is an immersive and heartwarming visual novel that continues the captivating love story of Sunohara Nozomu and Takanashi Shiori. After confessing their love and embarking on a beautiful journey together in Aikagi, players will now get to experience their first summer vacation as a couple in Aikagi After Days.
Following a blissful winter and successfully passing their entrance exams, Nozomu and Shiori enroll in the same college and eagerly anticipate their summer break. Determined to make the most of their time together, they plan a series of exciting activities that will create everlasting memories. From romantic dates under the starry night sky to refreshing swims in the ocean, from mesmerizing firework displays to embarking on thrilling adventures, the game offers an all-encompassing experience of young love and the magic of summer.
Special Notes:
This trainer requires MOD "Performance Booster and Plugin Extender" to bypass crc memory check/anti tamper in the game.
Download:
Medias: