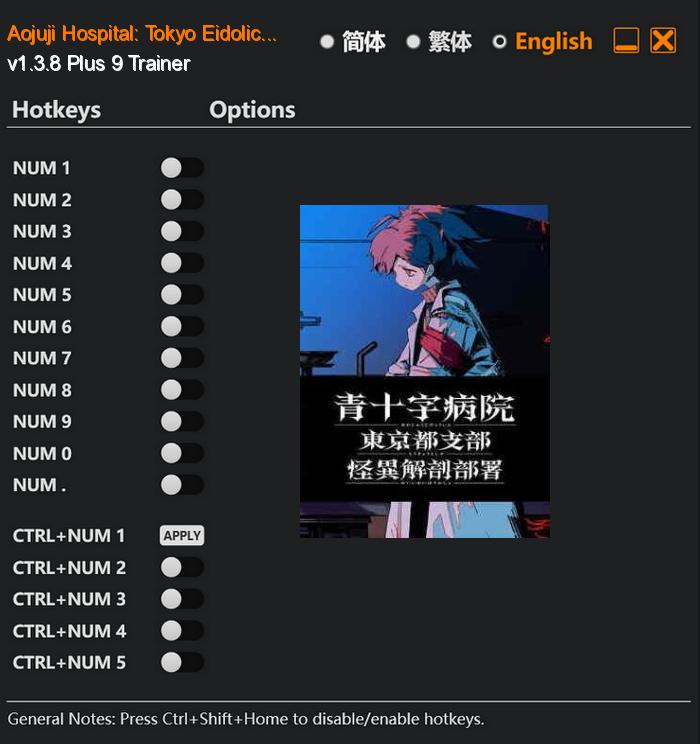 In "Aojuji Hospital: Tokyo Eidolic Anatomy Division," players will enter a chilling and immersive Japanese horror adventure set in the year 1999. Step into the shoes of the protagonist, a member of the enigmatic Aojuji Hospital, an organization dedicated to unraveling the secrets behind the paranormal phenomena known as "eidolons."
Set against the backdrop of a society deeply influenced by eschatology and urban legends, players will unravel a tangled web of interconnected destinies, exploring the dark underbelly of folklore, urban myths, and the paranormal. Through a series of atmospheric and bone-chilling encounters, players will be drawn deeper into the heart of the supernatural, in a race against time to uncover the truth before it's too late.
Special Notes:
In order to use this trainer, you will need to downgrade your game to a previous game version.
Extract and copy Aojuji Hospital: Tokyo Eidolic Anatomy Division.exe to your game's root folder and overwrite existing file (Back up original file if needed).
Download:
Medias: