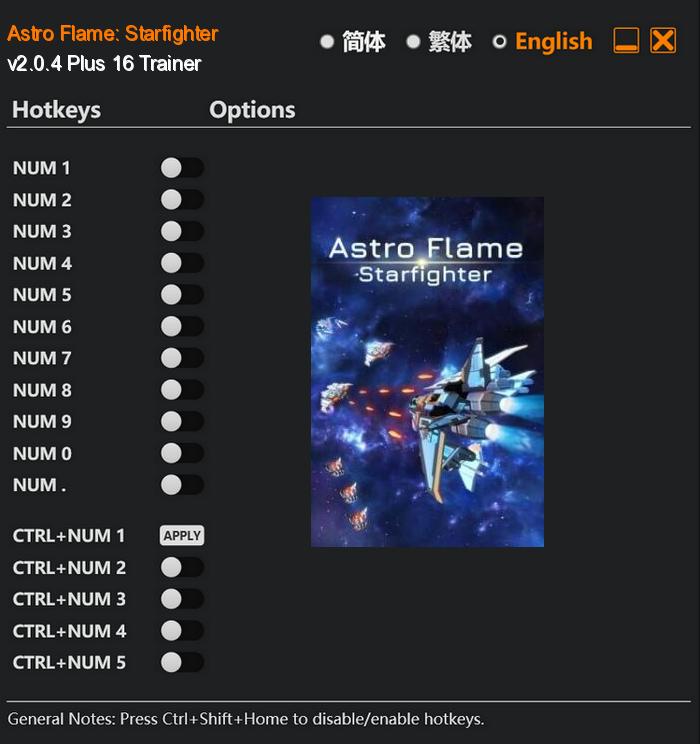 Astro Flame: Starfighter takes players on an intergalactic adventure as they step into the cockpit of a powerful starfighter, combating various enemies and navigating treacherous environments. Set in a distant future where humanity has successfully colonized other planets and encountered alien civilizations, players must become the ultimate space pilot to defend humanity from imminent threats.
The game offers a compelling storyline that unfolds across multiple star systems, each with its own unique challenges and dangers. Players will embark on thrilling missions where they must dodge asteroid fields, engage in intense dogfights, and navigate through intricate space mazes. The meticulously designed environments are visually stunning, immersing players in a futuristic universe filled with breathtaking cosmic scenery and detailed planetary landscapes.
Special Notes:
This trainer requires MOD "Performance Booster and Plugin Extender" to bypass crc memory check/anti tamper in the game.
Download:
Medias: