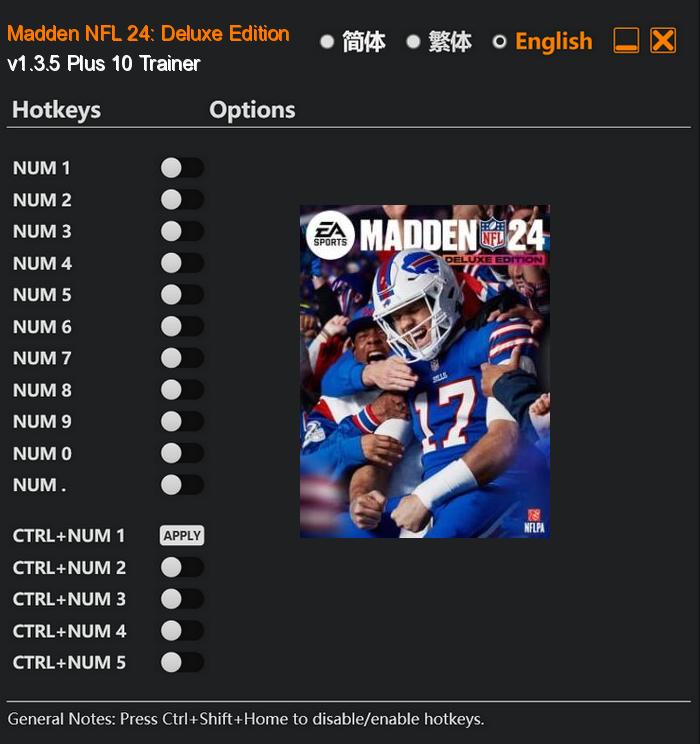 Madden NFL 24: Deluxe Edition takes football gaming to a whole new level with its revolutionary FieldSENSE technology. This advanced feature offers players increased control and realism, allowing for a truly immersive experience on the virtual gridiron. With more realistic character movement and smarter AI, gamers can confidently execute their gameplay strategies to dominate any opponent in Madden NFL 24.
The Deluxe Edition of Madden NFL 24 offers an abundance of additional content to enhance your gaming experience. Enjoy exclusive access to legendary players, customizable team gear, and extra in-game currency to build the ultimate dream team. Unleash your creativity and style as you customize your players and take them to the top of the sport.
Special Notes:
This trainer requires MOD "Performance Booster and Plugin Extender" to bypass crc memory check/anti tamper in the game.
Download:
Medias: