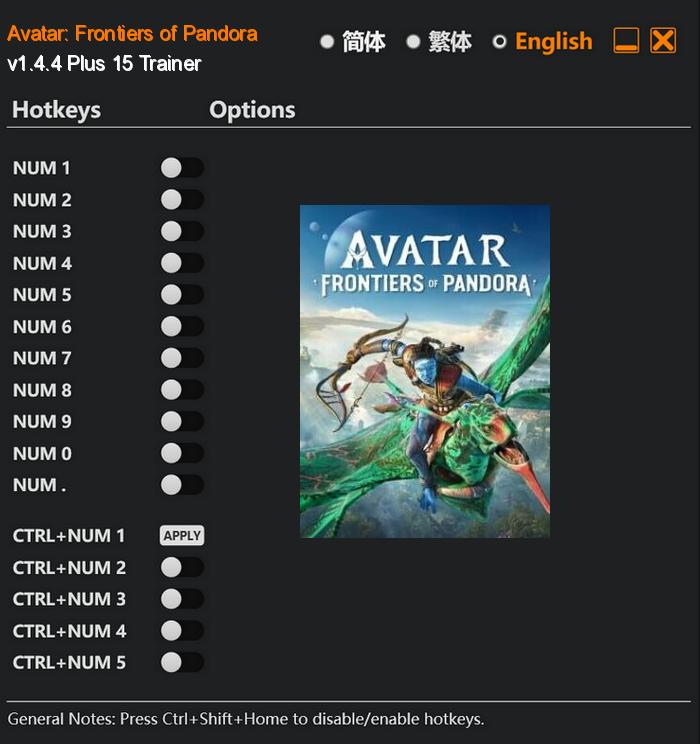 Avatar: Frontiers of Pandora is an immersive video game that takes players on a thrilling journey through the unexplored Western Frontier of Pandora. As a Na'vi warrior, you were abducted by the oppressive RDA corporation and forced to serve their militaristic agenda. However, after fifteen years of captivity, you finally break free and return to your homeland, only to find yourself a stranger in a land you once called home.
As you embark on an epic adventure, you will reconnect with your lost heritage and dive deep into the heart of Na'vi culture. Learn ancient traditions, harness the power of nature, and unravel the secrets of Pandora as you seek to protect it from the clutches of the RDA. Join forces with other clans and forge alliances with brave warriors to form a formidable resistance against the powerful enemy forces that threaten to destroy the delicate balance of this awe-inspiring world.
Special Notes:
This trainer requires MOD "Performance Booster and Plugin Extender" to bypass crc memory check/anti tamper in the game.
Download:
Medias: