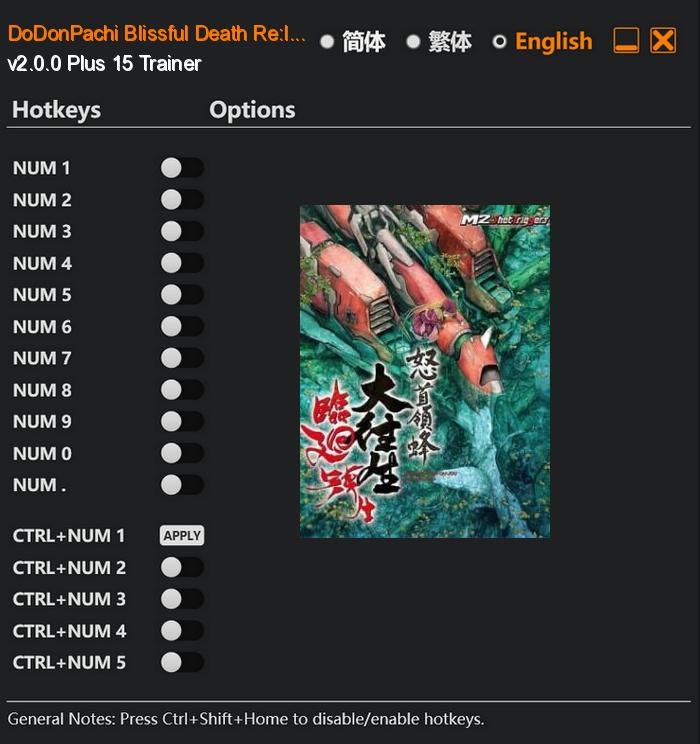 DoDonPachi Blissful Death Re:Incarnation is a highly anticipated re-release of the classic bullet hell game, "DoDonPachi DaiOuJou" (Blissful Death). Originally released in arcades back in 2002, this new version offers players an authentic port of the original game, while also introducing exciting new visuals and sounds. Additionally, players will have the opportunity to experience the late arcade version, known as "Black Label".
DoDonPachi Blissful Death Re:Incarnation combines classic gameplay with exciting new features, offering an unforgettable arcade-style shooter experience. Prepare for an adrenaline-pumping adventure filled with non-stop action, beautiful visuals, and immersive sound design, as you take on the relentless robotic army and strive to protect humanity from its ultimate demise. Will you emerge victorious and save the world from destruction once again? The fate of the world rests in your hands.
Special Notes:
This game uses BattlEye anticheat, you need to run the game without anticheat in order to use trainer.
Download:
Medias: