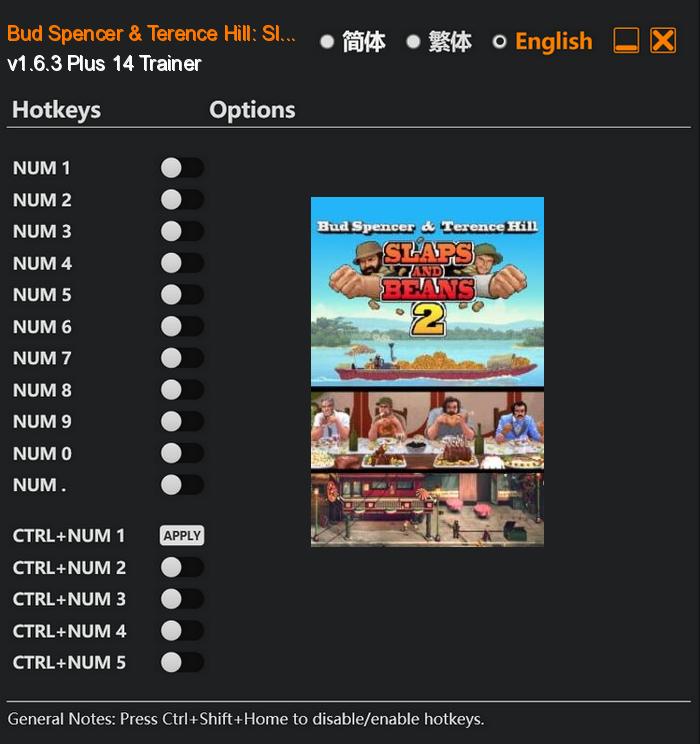 "Bud Spencer & Terence Hill: Slaps and Beans 2" is the highly anticipated sequel to the official video game based on the iconic duo, Bud Spencer and Terence Hill. Packed with even more action, slapstick humor, and nostalgic charm, this game takes players on another wild adventure with the famous Italian actors.
In this second chapter, the dynamic duo is back to save the day once again. Embark on an epic journey alongside Bud Spencer and Terence Hill as they travel through a vibrant and beautifully rendered world, filled with diverse locations inspired by their most memorable films. From bustling city streets to dusty western towns, players will experience the full range of Bud and Terence's cinematic universe.
Special Notes:
This trainer requires MOD "Performance Booster and Plugin Extender" to bypass crc memory check/anti tamper in the game.
Download:
Medias: