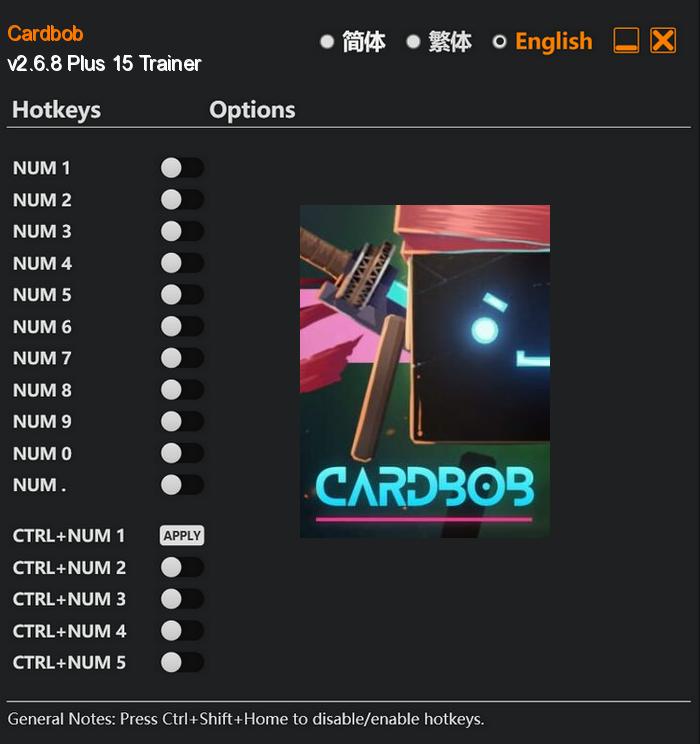 In Cardbob, players embark on an exciting adventure in a unique sci-fi world constructed entirely out of cardboard. As Cardbob, a hi-tech cardboard robot, you have access to a mysterious basement dungeon system with endless possibilities. Each dungeon run is filled with perilous challenges and hidden treasures waiting to be discovered.
As you progress, Cardbob grows stronger with every attempt, unlocking new skills, weapons, and abilities. Choose the right loadout and develop effective strategies to overcome the ever-increasing difficulty of the dungeons. Become the top trader in the town of neon lights and cardboard robots, earning a reputation as the most successful negotiator in the land.
Special Notes:
This is a mod, not a regular trainer.
You must enable the mod named "FLiNG Trainer Mod" in Main Menu > Mod Manager in order to use the trainer/mod (If the mod didn't show up, try close and re-enter the Mod Manager).
You must use hotkeys to enable mod/cheat options during gameplay, activating cheats outside the game's window will not work.
Download:
Medias: