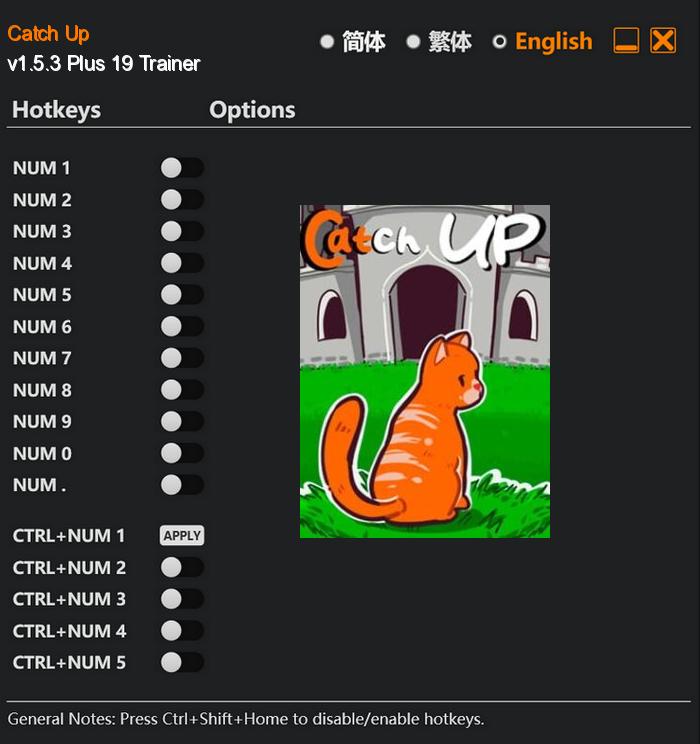 In "Catch Up," players are welcomed into an enchanting and mesmerizing world filled with precision platforming challenges. The game follows the journey of a brave cat who must rely on skill and precision to find its way back home.
"Catch Up" challenges players to push the boundaries of platforming, demanding precision, dexterity, and quick reflexes for success. Mastering the control of the adorable feline protagonist is key in paving the way back home. The game's addictive nature makes it hard to put down, as players strive to overcome each obstacle on their quest.
Special Notes:
This is a mod, not a regular trainer.
You must enable the mod named "FLiNG Trainer Mod" in Main Menu > Mod Manager in order to use the trainer/mod (If the mod didn't show up, try close and re-enter the Mod Manager).
You must use hotkeys to enable mod/cheat options during gameplay, activating cheats outside the game's window will not work.
Download:
Medias: