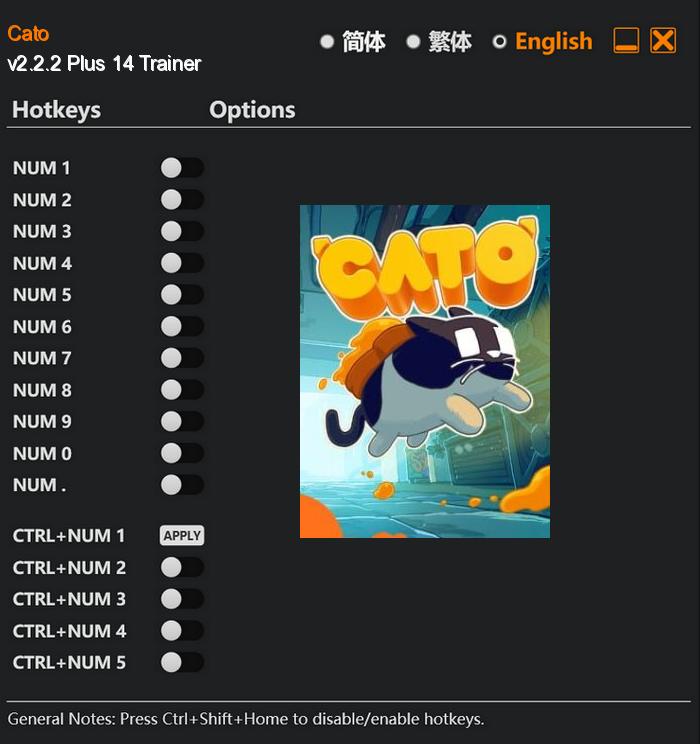 Cato is an exhilarating and mind-boggling puzzle platformer game that will throw players into a mind-bending adventure. Inspired by the infamous "buttered cat paradox," this extraordinary game will test your logic, reflexes, and problem-solving skills as you navigate through a whimsical world filled with endless surprises.
The exquisite graphics and vibrant environments of Cato bring this whimsical world to life, immersing players in a visually stunning experience. The game's dynamic soundtrack complements the gameplay, setting the perfect tone for each level and enhancing the overall atmosphere of mystery and wonder.
Special Notes:
This is a mod, not a regular trainer.
You must enable the mod named "FLiNG Trainer Mod" in Main Menu > Mod Manager in order to use the trainer/mod (If the mod didn't show up, try close and re-enter the Mod Manager).
You must use hotkeys to enable mod/cheat options during gameplay, activating cheats outside the game's window will not work.
Download:
Medias: