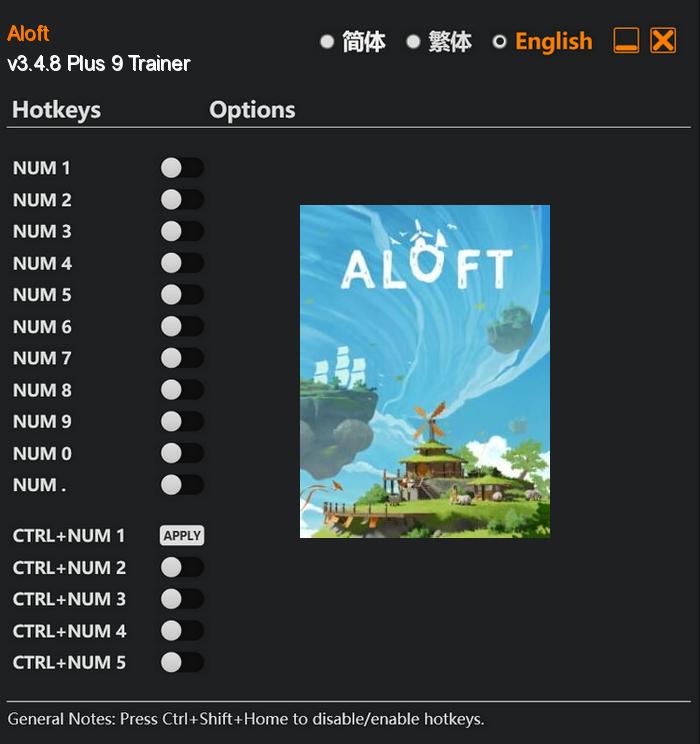 In Aloft, players will embark on an epic adventure to survive in a world where floating islands are trapped in an eternal hurricane. As an atmospheric sandbox survival indie game, Aloft offers players the freedom to explore and build their base on these mystical islands while battling against a menacing fungi corruption that threatens to consume everything.
Players will have to master the art of sailing the winds, using their wits and skills to navigate through the treacherous storms that surround the islands. From the moment they step foot on their chosen island, they will be faced with the daunting task of constructing a home that can withstand the relentless gusts of wind and the constant threat of the encroaching fungi.
Special Notes:
This trainer is based on Steam and Epic Store version. It can also work on Windows Store version, but it's not tested on Windows Store version, so I can't guarantee all options are compatible.
Download:
Medias: