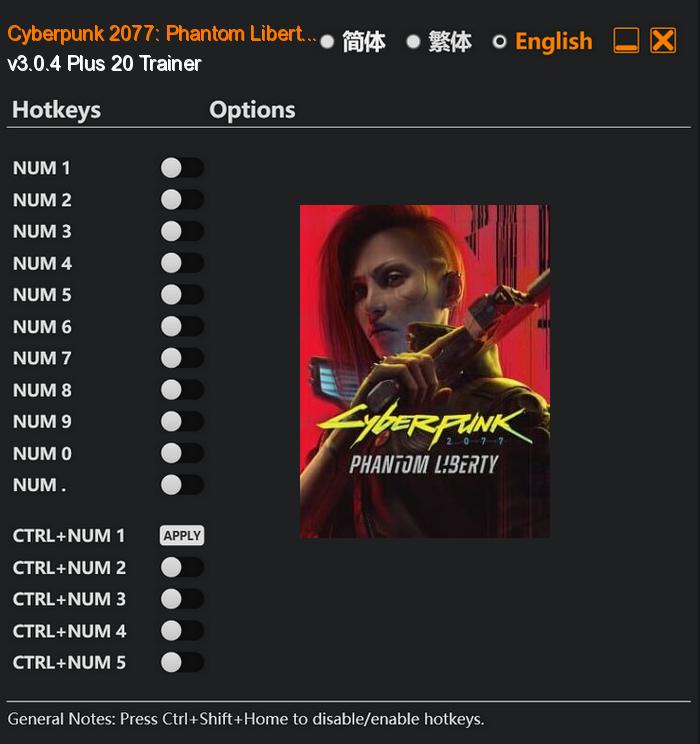 Cyberpunk 2077: Phantom Liberty is an exciting spy-thriller expansion for the critically acclaimed open-world action-adventure RPG, Cyberpunk 2077. In this gripping narrative, players assume the role of V, a skilled cyberpunk for hire, who finds themselves thrust into a high-stakes mission to rescue the President of the New United States of America.
The expansion introduces players to Dogtown, a lawless city-within-a-city ruled by a ruthless leader and a trigger-happy militia. As V, players must infiltrate this treacherous territory, utilizing their cyberpunk skills and cunning to survive. With next-gen hardware in mind, Phantom Liberty offers a visually stunning and immersive experience, taking full advantage of the latest gaming technology.
Special Notes:
In order to use this trainer, you will need to downgrade your game to a previous game version.
Extract and copy Cyberpunk 2077: Phantom Liberty.exe to your game's root folder and overwrite existing file (Back up original file if needed).
Download:
Medias: