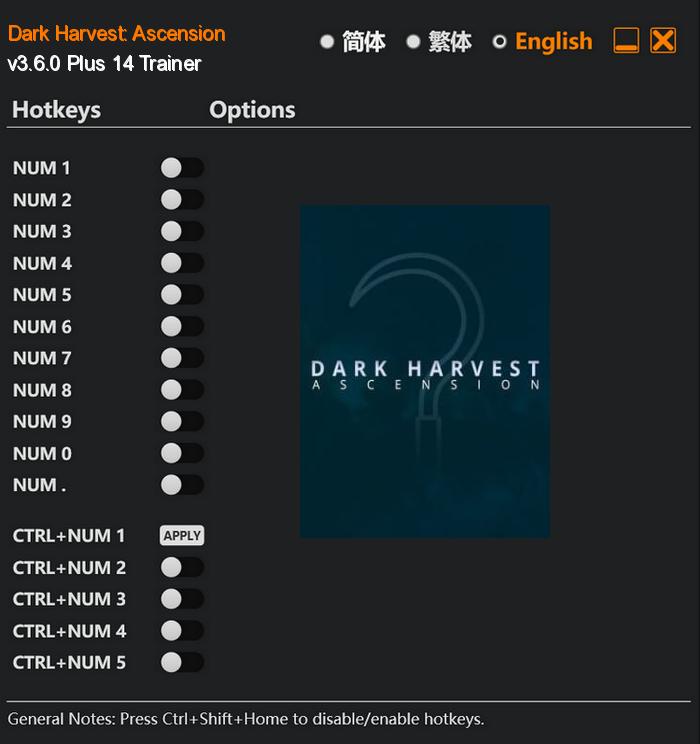 In the realm of Dark Harvest: Ascension, prepare to embark on a spine-chilling journey where the line between life and death becomes blurred. As a tormented protagonist, you find yourself trapped in a dreary world consumed by darkness and despair. However, desperate times call for desperate measures, and you soon discover a forbidden ability to reconstruct yourself by harnessing the souls of your fallen foes.
Within the confines of Dark Harvest: Ascension, the boundaries of morality blur, allowing players to ponder the consequences of their actions. Will you succumb to the darkness that surrounds you, or will you channel the stolen life essence to vanquish malevolent forces plaguing the land? The choice is yours to make in this gripping tale of redemption and vengeance.
Special Notes:
In order to use this trainer, you will need to downgrade your game to a previous game version.
Extract and copy Dark Harvest: Ascension.exe to your game's root folder and overwrite existing file (Back up original file if needed).
Download:
Medias: