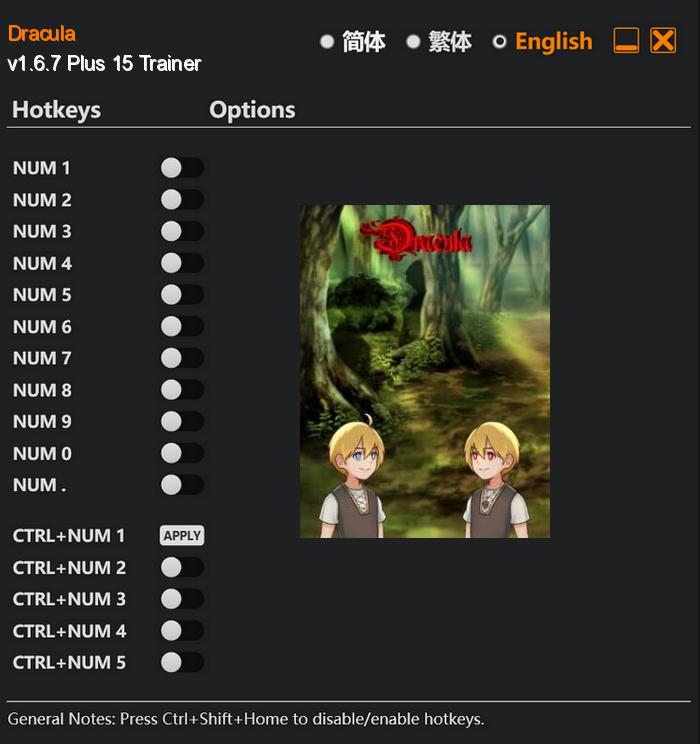 As Alex embarks on his epic journey, players will guide him through breathtaking landscapes, from the vibrant streets of Westminster to the eerie depths of the Underworld. Along the way, they will encounter a diverse cast of characters, each with their own intriguing stories and quests to undertake.
With immersive visuals, a hauntingly beautiful soundtrack, and a gripping narrative, Dracula provides an unforgettable gaming experience that challenges players to confront their own inner demons and explore the intricate bond between light and darkness. Embrace your destiny and discover the origins of Dracula in this timeless adventure that will leave you thirsting for more.
Special Notes:
This trainer is based on Steam and Epic Store version. It can also work on Windows Store version, but it's not tested on Windows Store version, so I can't guarantee all options are compatible.
Download:
Medias: