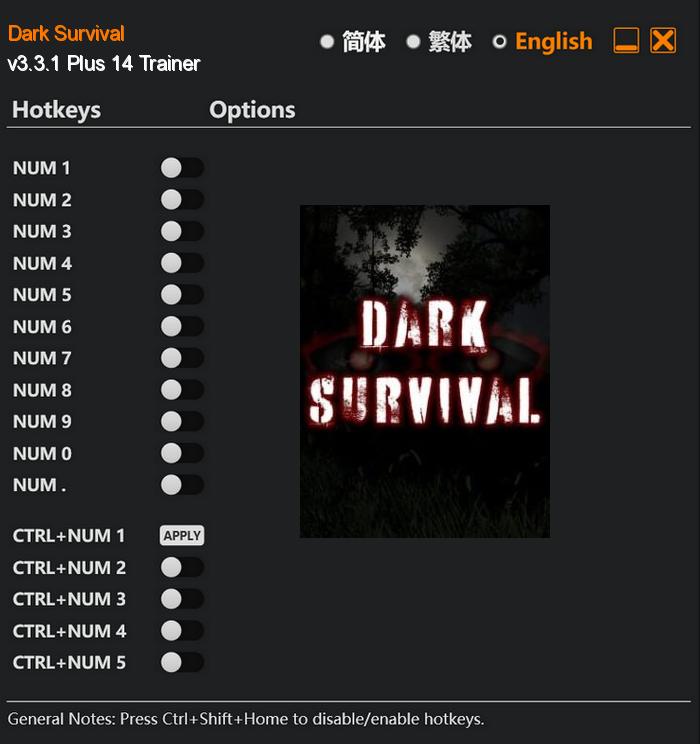 In Dark Survival, prepare yourself for a spine-chilling adventure as you step into a desolate island infested with unspeakable horrors. This thrilling horror survival game combines the classic mechanics of finding essential items scattered across the map to stay alive, accompanied by bone-chilling sounds and terrifying monsters lurking in the shadows.
Dark Survival delivers an immersive and terrifying gaming experience, pushing your survival skills to the edge while immersing you in a hauntingly beautiful yet treacherous environment. Will you conquer the darkness and unravel the island's mysteries, or succumb to the horrors that lie within? The choice is yours in Dark Survival.
Special Notes:
In order to use this trainer, you will need to downgrade your game to a previous game version.
Extract and copy Dark Survival.exe to your game's root folder and overwrite existing file (Back up original file if needed).
Download:
Medias: