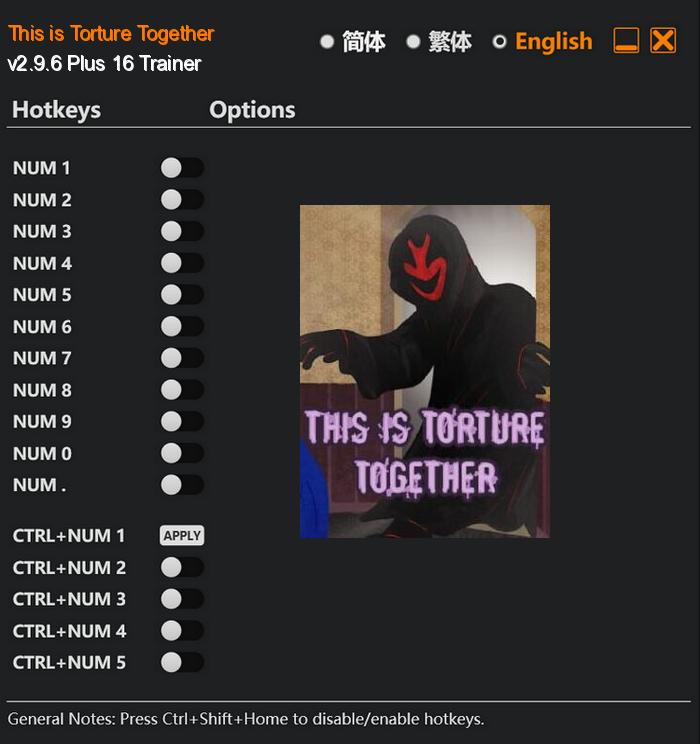 In This is Torture Together, players find themselves immersed in a spine-chilling online co-op horror experience like no other. As they embark on a heart-pounding journey, they will encounter a structured campaign filled with terrifying randomized elements.
The creepy facility is riddled with twisted abominations, created by the kidnapper's unhinged mind. Players must stay on high alert, navigating through dark and claustrophobic corridors while constantly evading the clutches of their lurking, merciless captor.
Special Notes:
This is a mod, not a regular trainer.
You must enable the mod named "FLiNG Trainer Mod" in Main Menu > Mod Manager in order to use the trainer/mod (If the mod didn't show up, try close and re-enter the Mod Manager).
You must use hotkeys to enable mod/cheat options during gameplay, activating cheats outside the game's window will not work.
Download:
Medias: