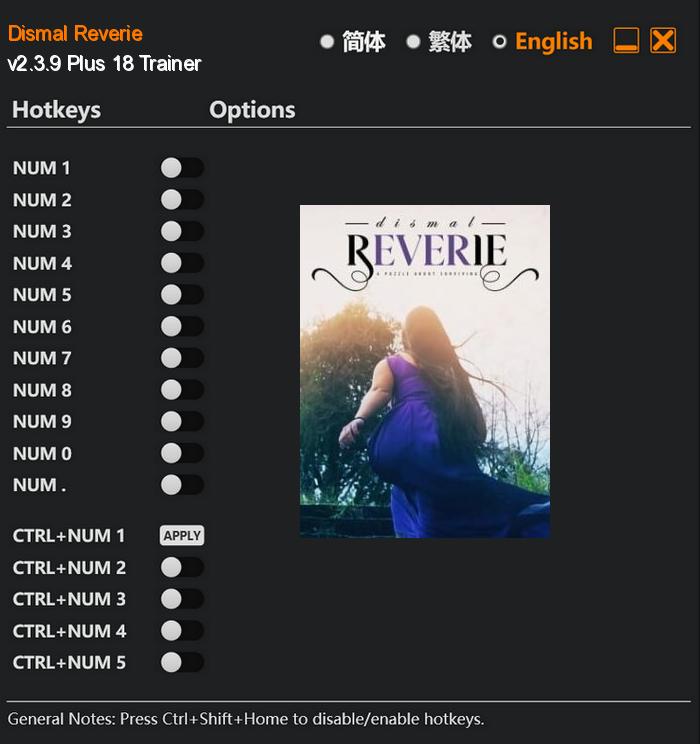 Dismal Reverie is a captivating and thought-provoking video game that blurs the line between reality and dreams. Set in an enigmatic world, players are thrust into the shoes of a troubled woman, desperate to break free from the confines of her existence. As they delve deeper into her subconscious, they must navigate a series of intricate and visually stunning FMV puzzles to unravel the true nature of her reality.
As players progress, the distinction between reality and the dreamlike state begins to blur, throwing doubt and uncertainty into players' minds. Is the protagonist truly trying to escape her reality, or is she simply lost within the depths of her own mind? Dismal Reverie weaves a complex web of emotions and intrigue, leaving players with more questions than answers.
Special Notes:
This trainer is based on Steam and Epic Store version. It can also work on Windows Store version, but it's not tested on Windows Store version, so I can't guarantee all options are compatible.
Download:
Medias: