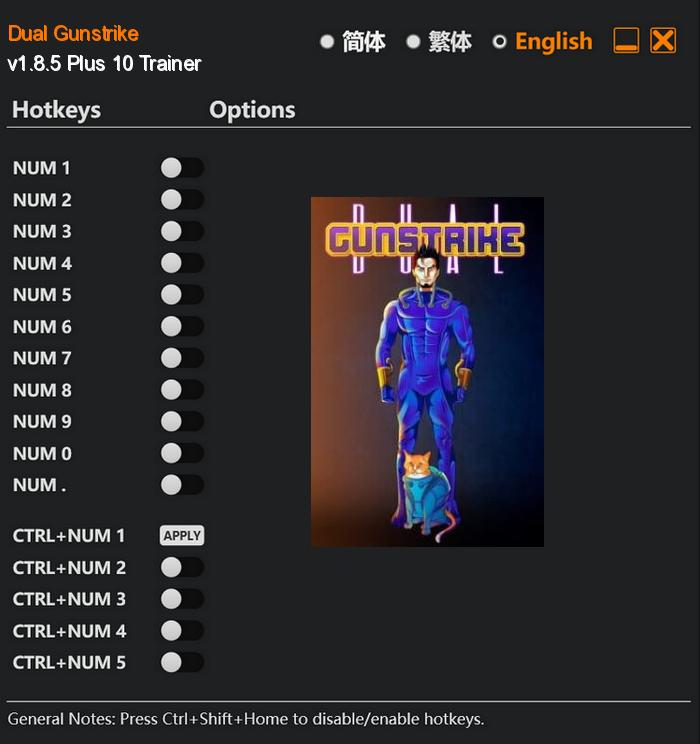 In Dual Gunstrike, get ready to embark on an adrenaline-pumping journey through the vast expanse of space as you take control of one of four extraordinary heroes. Drawing inspiration from the iconic 100-Mega Shock! and 32-bit gaming eras, this horizontal shoot 'em up (shmup) offers a nostalgic experience combined with modern gameplay mechanics.
The fate of humanity hangs in the balance as a mysterious multi-dimensional creature threatens to annihilate everything we hold dear. Armed with your trusty dual guns, you must blast through waves of relentless enemies, dodging intricate bullet patterns and avoiding devastating traps at every turn. The fate of the universe rests in your hands, and only you can put an end to this cosmic menace.
Special Notes:
In order to use this trainer, you will need to downgrade your game to a previous game version.
Extract and copy Dual Gunstrike.exe to your game's root folder and overwrite existing file (Back up original file if needed).
Download:
Medias: