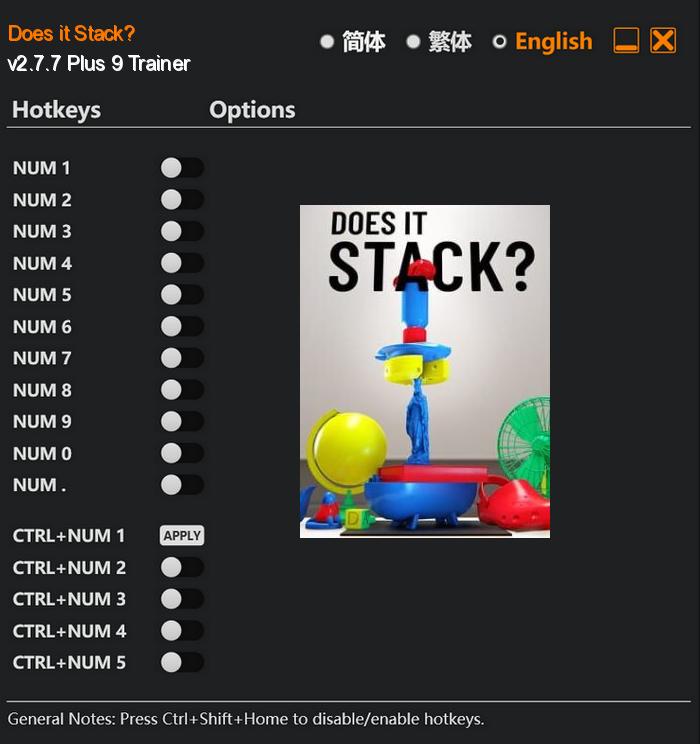 In "Does it Stack?", get ready to embark on an exhilarating virtual reality adventure filled with mind-bending puzzles and explosive surprises! This physics-based VR game will put your problem-solving skills to the ultimate test as you navigate through twenty challenging levels, each with three unique challenges.
Each level presents a new set of obstacles and challenges with different objects to stack and puzzles to solve. You'll need to carefully consider the weight, shape, and balance of each object as you build your structures. Can you successfully create towering stacks that defy gravity and withstand the forces at play?
Special Notes:
This game uses BattlEye anticheat, you need to run the game without anticheat in order to use trainer.
Download:
Medias: