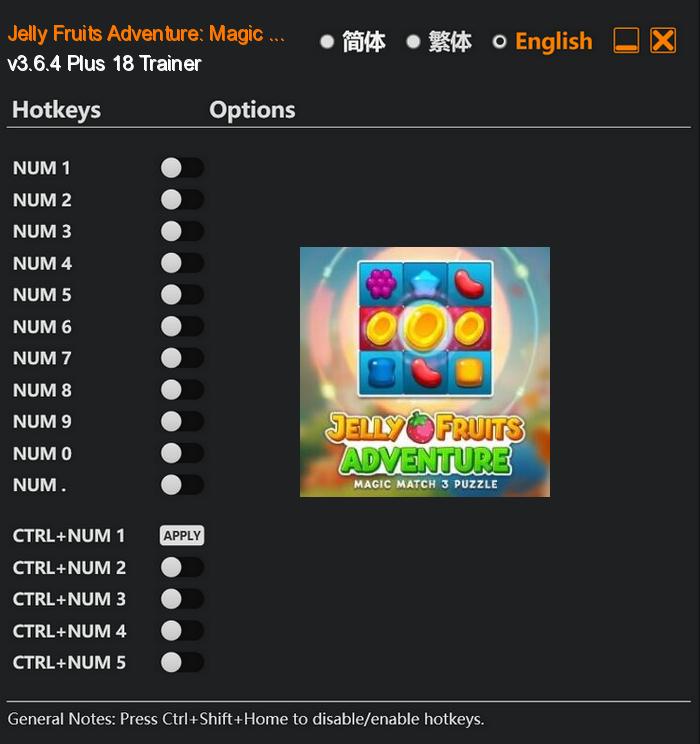 In Jelly Fruits Adventure: Magic Match 3 Puzzle, get ready for a charming and deliciously addictive puzzle game that will put your matching skills to the test! Indulge in a fruity quest as you embark on a vibrant adventure filled with magical jelly fruits. Prepare to be captivated by the colorful and juicy world that awaits!
But be careful, as you progress through the game, clever obstacles and tricky puzzles will stand in your way. From devious mazes to stubborn jelly barriers, you will need to think strategically and use your puzzle-solving abilities to outsmart these challenges and harvest your way to victory.
Special Notes:
This game uses BattlEye anticheat, you need to run the game without anticheat in order to use trainer.
Download:
Medias: