A unique take on third-person action-adventure survival horror with Indonesian supernatural in veins. Mixed gameplay of city exploring, "DreadOut" style smartphone ghost hunting and new action-packed combat within DreadOut supernatural realm. Even though it is a Horror game in veins, but with the touch of silly high school problems, satiric social commentaries, and yet touchy memorable moments, DreadOut 2 will become a fresh take on the survival horror genre.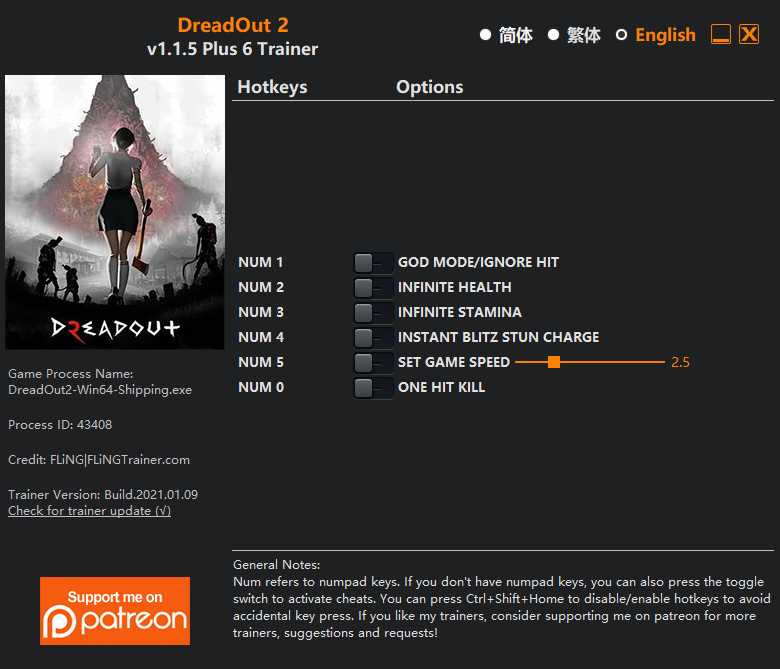 6 Options · Game Version: v1.1.5+ · Last Updated: 2021.01.09
Options
Num 1 – God Mode/Ignore Hit
Num 2 – Infinite Health
Num 3 – Infinite Stamina
Num 4 – Instant Blitz Stun Charge
Num 5 – Set Game Speed
Num 0 – One Hit Kill
Notes
"God Mode/Ignore Hit": Most enemy attacks are ignored, but some traps may still cause damage to the player.