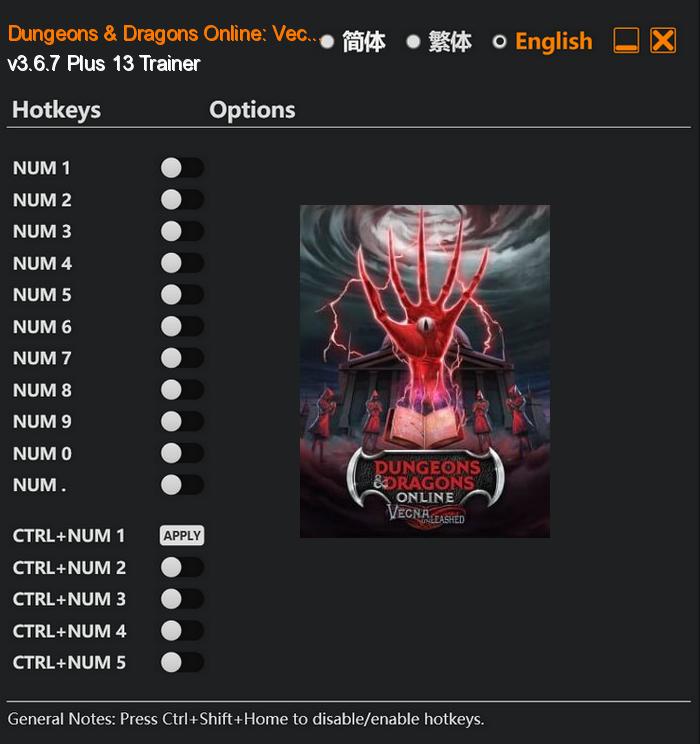 In Dungeons & Dragons Online: Vecna Unleashed, players are thrust into the heart of the action as they face off against the malevolent Vecna and his cult within the prestigious halls of Morgrave University. This mini-expansion serves as the epic climax to The Codex of the Infinite Planes Saga, immersing players in a thrilling narrative that will test their skills and strategic prowess.
As players dare to face these new challenges head-on, they will encounter a range of formidable adversaries. Among them are the cunning humanoid rodent Wererats, who lurk in the shadows and strike when least expected. But the most fearsome of all are the abyssal demonic Vrocks, fierce and twisted creatures whose savage attacks can spell doom for the unprepared.
Special Notes:
This game uses BattlEye anticheat, you need to run the game without anticheat in order to use trainer.
Download: