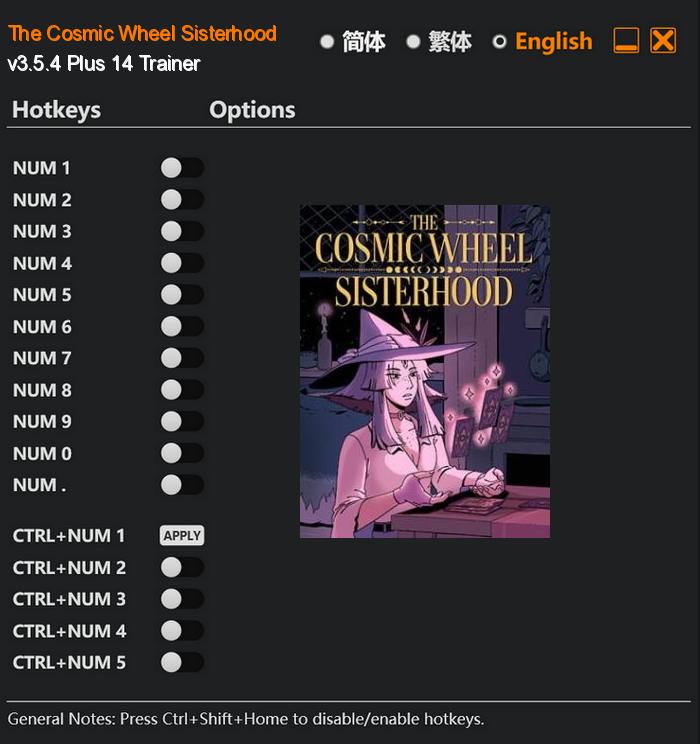 In "The Cosmic Wheel Sisterhood," get ready to embark on a spellbinding journey filled with intrigue, magic, and the power to shape destinies. As Fortuna, a gifted fortune-teller Witch with a troubled past, you find yourself imprisoned on an asteroid, cut off from the vibrant world of your Witch sisters. But an unexpected opportunity arises when you stumble upon a forbidden creature known as the Cosmic Wheel.
But beware, for not everything is as it seems. As you explore the cosmic expanse, you'll unravel a complex tapestry of intrigue, ancient rivalries, and power struggles that threaten to tear the sisterhood apart. Will you be able to navigate this treacherous landscape and uncover the truth behind the clandestine forces at play? The future of the Cosmic Witch society hangs in the balance, and it is up to you to decide its fate.
Special Notes:
This trainer requires MOD "Performance Booster and Plugin Extender" to bypass crc memory check/anti tamper in the game.
Download:
Medias: