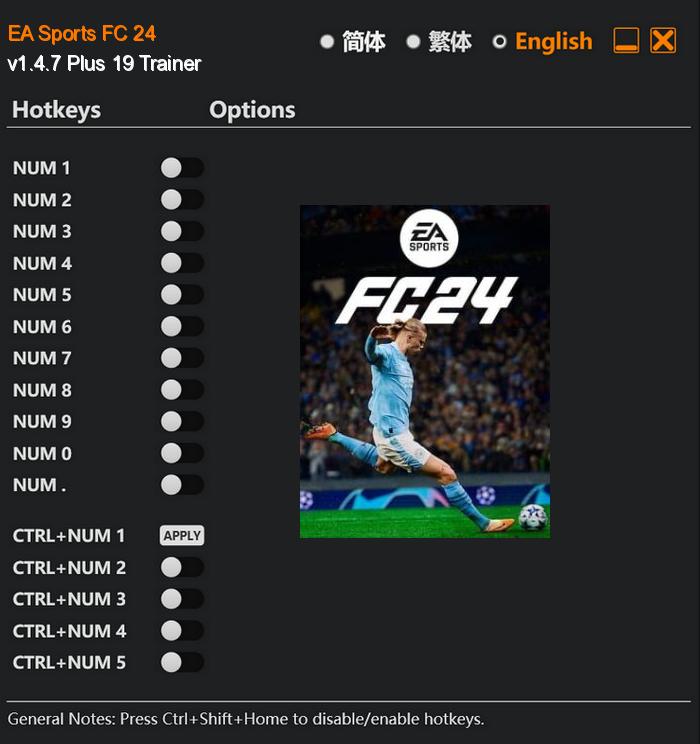 EA SPORTS FC 24 takes football simulation gaming to a whole new level of realism and excitement. With the ability to play as your favorite stars and teams, you can truly immerse yourself in the world's most prestigious football competitions. Whether you want to lead your team to glory in the Premier League, conquer Europe in the UEFA Champions League, or experience the rush of competing in the CONMEBOL Libertadores, this game has it all.
But EA SPORTS FC 24 is more than just a game – it's a community. Joining the Club means becoming part of a new Football Club that aims to shape the future of the sport. Engage with players from all over the world, compete in tournaments, and work together to achieve greatness. Whether you're a casual player looking for a fun time or a hardcore football fan seeking the most authentic experience, EA SPORTS FC 24 is the game for you. Strap on your boots, step onto the pitch, and prepare to redefine what it means to be a football superstar.
Special Notes:
This trainer is based on Steam and Epic Store version. It can also work on Windows Store version, but it's not tested on Windows Store version, so I can't guarantee all options are compatible.
Download:
Medias: