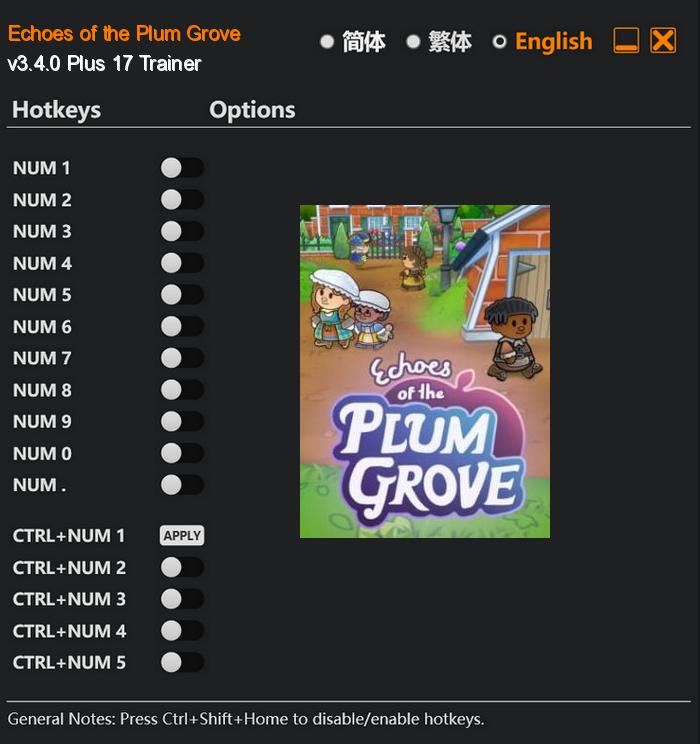 "Echoes of the Plum Grove" is an enchanting and immersive video game that transports players into the picturesque world of Honeywood, where a new life awaits. As the protagonist, you find yourself on a serene island nestled within the Plum Grove, a place filled with lush landscapes, quaint cottages, and a sense of tranquility.
In this cozy farm simulator, players are tasked with building and managing a thriving farming community that will withstand the test of time. Cultivate your land, tend to your crops, and nurture adorable farm animals to create an idyllic countryside haven. Explore the vast expanse of the island as you gather resources, uncover hidden treasures, and stumble upon secret areas hidden within the grove.
Special Notes:
This is a mod, not a regular trainer.
You must enable the mod named "FLiNG Trainer Mod" in Main Menu > Mod Manager in order to use the trainer/mod (If the mod didn't show up, try close and re-enter the Mod Manager).
You must use hotkeys to enable mod/cheat options during gameplay, activating cheats outside the game's window will not work.
Download:
Medias: