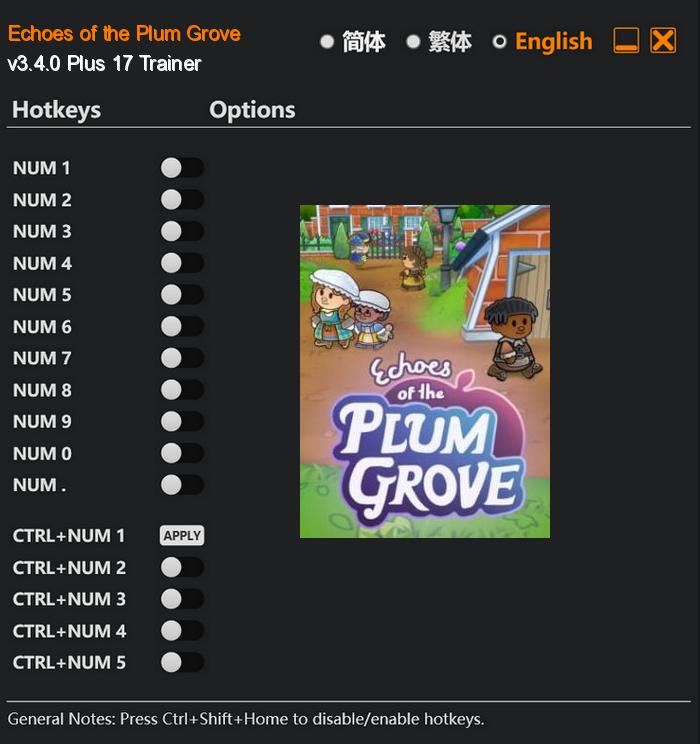 In Echoes of the Plum Grove, embark on an enchanting journey to the picturesque town of Honeywood, where a brand-new life brimming with possibilities awaits you! Immerse yourself in the idyllic countryside as you step into the shoes of a budding farmer, ready to build and nurture your very own farming community from the ground up.
However, Honeywood isn't just a place for friendship and farming – beneath its quaint facade lies a web of secrets waiting to be unraveled. Explore the island's mysterious nooks and crannies, stumble upon hidden treasure troves, and uncover the untold stories of its past. Every secret you unearth contributes to the rich tapestry of Honeywood's history, allowing you to unravel the mysteries that shroud the town and its inhabitants.
Special Notes:
In order to use this trainer, you will need to downgrade your game to a previous game version.
Extract and copy Echoes of the Plum Grove.exe to your game's root folder and overwrite existing file (Back up original file if needed).
Download:
Medias: