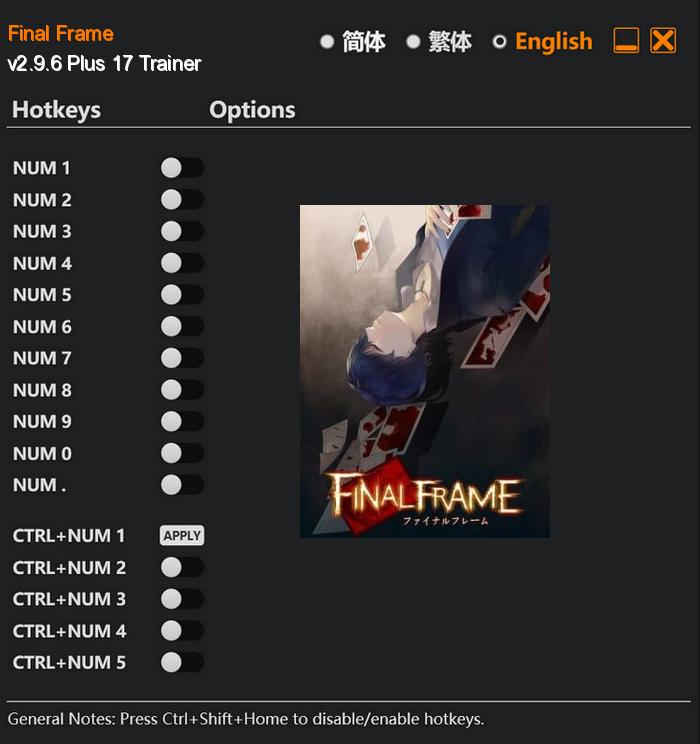 In Final Frame, players dive into a dark and twisted world where they must navigate a murder mystery Visual Novel set in modern day Japan. Drawing inspiration from the thrilling gameplay of Danganronpa and the intense courtroom drama of Ace Attorney, this game combines elements of visual storytelling, puzzle-solving, and investigation to deliver a captivating narrative experience.
The game kicks off with the emergence of an internet urban legend known as "Black Swan," spreading like wildfire through social media. Players are thrust into the shoes of Kurogashi Takaya, a new student at Hitaki Academy, where one of the victims of "Black Swan" is rumored to be from. As the seemingly ordinary Takaya, players quickly discover his unique ability to see his own death reflected in the photographs he takes.
Special Notes:
This game uses BattlEye anticheat, you need to run the game without anticheat in order to use trainer.
Download:
Medias: