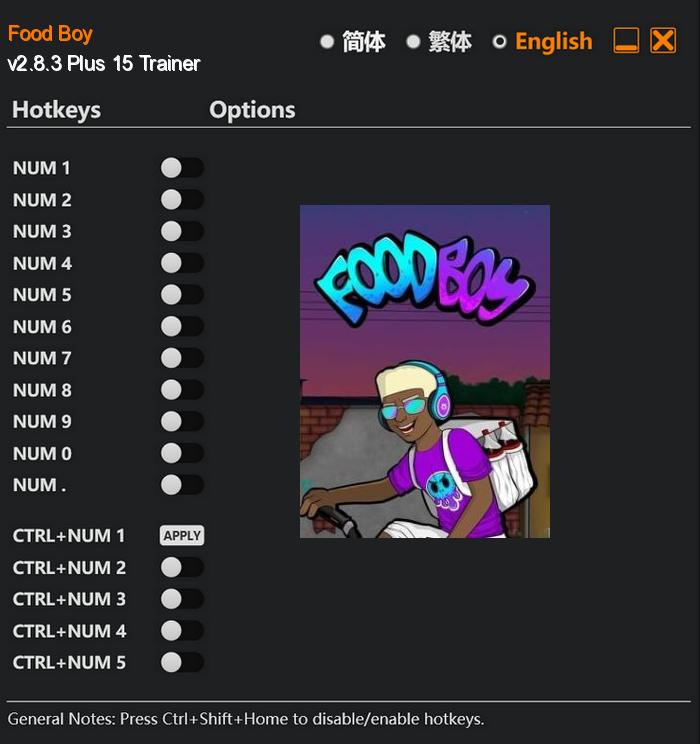 In Food Boy, players take on the role of a pizza delivery boy named Joey, who embarks on a thrilling adventure through the bustling city streets. Set in a vibrant and picturesque world, this wholesome arcade game guarantees endless excitement for players of all ages.
As Joey, your mission is clear: deliver as many delicious pizzas as possible while navigating the chaos of the city. Hop on your trusty bicycle and pedal your way through a variety of challenging locations, each with its own unique set of obstacles and surprises. From narrow alleyways to busy intersections, every street presents a new test of skill and agility.
Special Notes:
This trainer is based on Steam and Epic Store version. It can also work on Windows Store version, but it's not tested on Windows Store version, so I can't guarantee all options are compatible.
Download:
Medias: