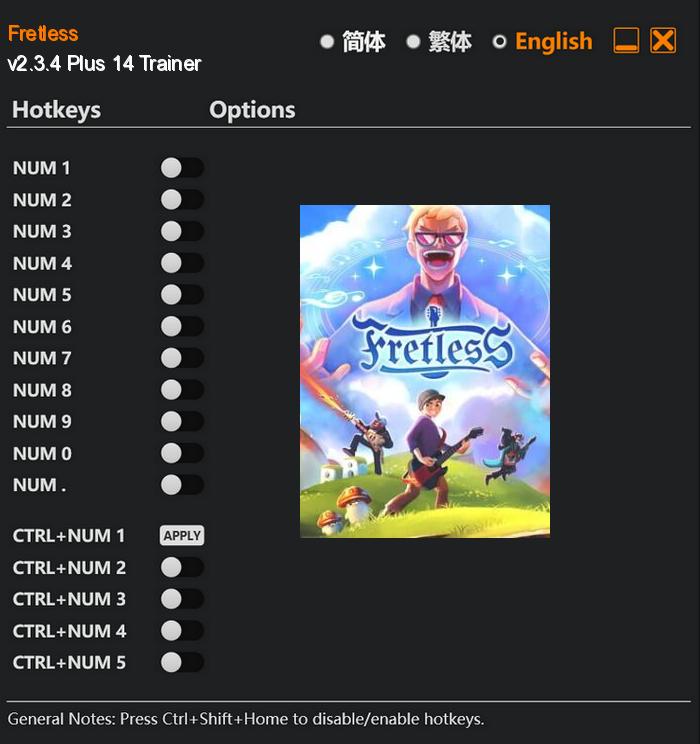 Fretless is an incredible turn-based RPG that takes players on an epic musical adventure. Set in a world where music possesses a magical power, players are thrust into the role of a talented musician on a quest to save their land from the wicked plans of Rick Riffson.
As the protagonist, players have access to a plethora of powerful legendary instruments at their disposal. Each instrument possesses unique abilities and plays a crucial role in combat. From enchanted guitars that can shred through enemies with lightning-fast riffs to mystical drum kits that unleash thunderous beats, gamers will need to master the art of wielding these incredible instruments to defeat their foes.
Special Notes:
This is a mod, not a regular trainer.
You must enable the mod named "FLiNG Trainer Mod" in Main Menu > Mod Manager in order to use the trainer/mod (If the mod didn't show up, try close and re-enter the Mod Manager).
You must use hotkeys to enable mod/cheat options during gameplay, activating cheats outside the game's window will not work.
Download: