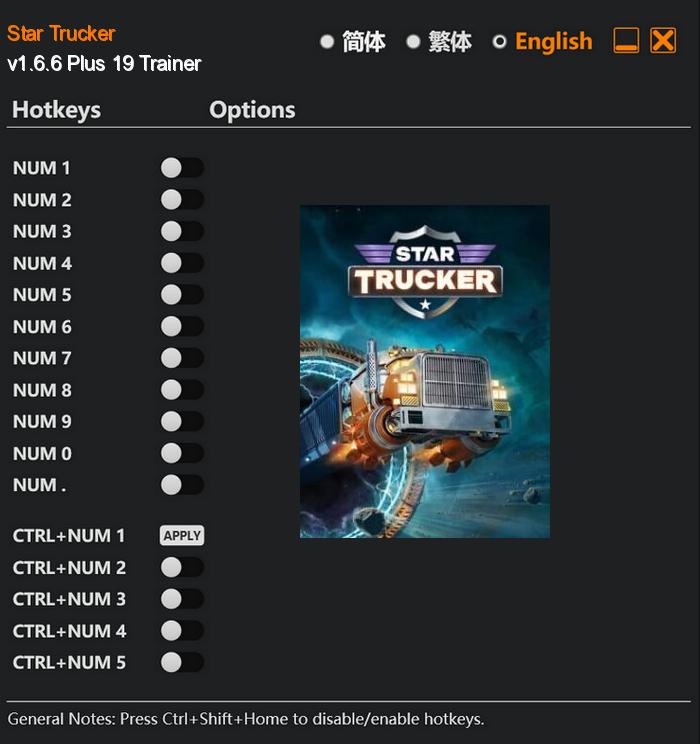 Star Trucker is a thrilling and immersive video game that combines the excitement of truck simulation with an intergalactic twist. Set in a distant future where space travel is commonplace, players are thrust into the role of a daring space trucker looking to make their mark among the stars. As a rookie in the trade, you must navigate treacherous space routes, deliver precious cargo, and trade salvage for profit while fending off interstellar dangers.
With its captivating gameplay, immersive graphics, and a universe filled with endless possibilities, Star Trucker is a must-play game for both simulation enthusiasts and science fiction fans alike. Are you ready to embrace the exhilarating life of a space trucker and carve your name among the stars? Embark on this unforgettable adventure and reach for the cosmos in the highly anticipated Star Trucker.
Special Notes:
This is a mod, not a regular trainer.
You must enable the mod named "FLiNG Trainer Mod" in Main Menu > Mod Manager in order to use the trainer/mod (If the mod didn't show up, try close and re-enter the Mod Manager).
You must use hotkeys to enable mod/cheat options during gameplay, activating cheats outside the game's window will not work.
Download:
Medias: