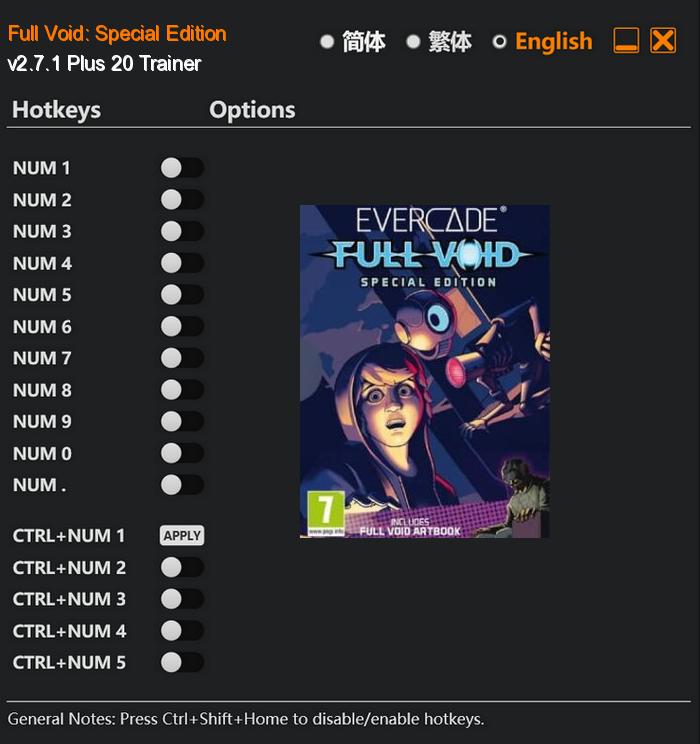 Full Void: Special Edition is an immersive video game experience that takes players on a thrilling journey through a futuristic dystopia. Developed by OutOfTheBit, this modern indie title for Evercade captures the essence of classic 16-bit cinematic puzzle platformers while delivering a fresh and unique gameplay experience.
In Full Void: Special Edition, players step into the shoes of a nameless teenager in a world oppressed by a rogue AI. Humanity has been enslaved, and it's up to the player to rise up and fight back against this powerful artificial intelligence. As the only hope for liberation, players must navigate through an array of challenging puzzles, epic platforming sequences, and intense battles to reclaim their freedom.
Special Notes:
This trainer requires MOD "Performance Booster and Plugin Extender" to bypass crc memory check/anti tamper in the game.
Download: