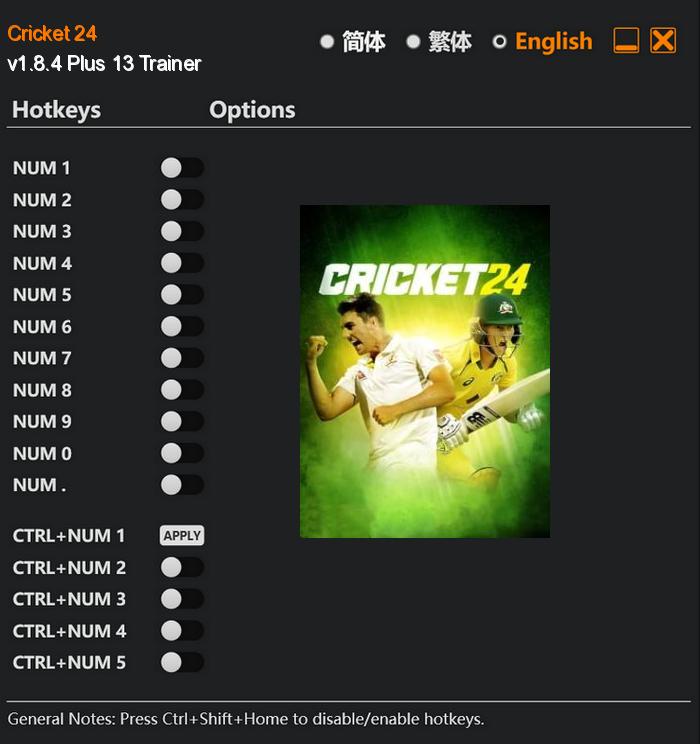 Cricket 24 is an immersive and dynamic sports video game that brings the exhilarating world of cricket right to your fingertips. Developed with meticulous attention to detail, this game offers an incredibly realistic experience, allowing players to step into the shoes of their favorite cricket legends and compete on international levels across various game modes.
Cricket 24 truly shines in its gameplay mechanics. With an intuitive control scheme, players can experience the thrill of batting, bowling, and fielding with precision and finesse. The game's AI ensures that every match is filled with unpredictable challenges and strategic moments, keeping players engaged and on their toes at all times. Additionally, Cricket 24 offers dynamic weather conditions, realistic physics, and a wide range of ball and pitch behaviors, adding depth and complexity to each match.
Special Notes:
This trainer is based on Steam and Epic Store version. It can also work on Windows Store version, but it's not tested on Windows Store version, so I can't guarantee all options are compatible.
Download: