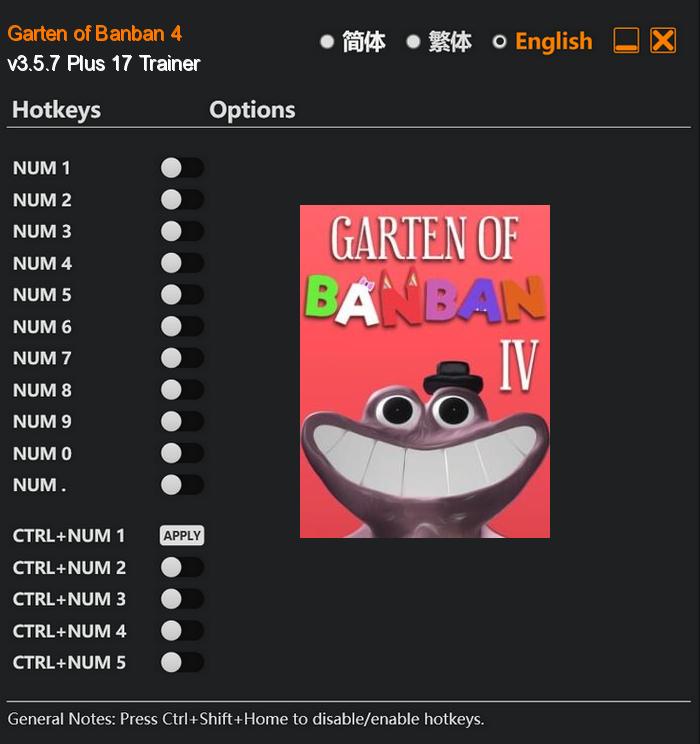 Garten of Banban 4 takes players on a thrilling and chilling adventure through the abandoned levels of Banban's Kindergarten. As a desperate parent searching for their missing child, you must navigate through the eerie hallways and classrooms of this once bustling establishment.
The atmosphere is permeated with a sense of unease as you encounter the strange residents who now inhabit the abandoned grounds. These mysterious figures seem to have taken over the kindergarten, and their intentions are far from clear. You must tread carefully, as danger lurks around every corner.
Special Notes:
This trainer is based on Steam and Epic Store version. It can also work on Windows Store version, but it's not tested on Windows Store version, so I can't guarantee all options are compatible.
Download:
Medias: