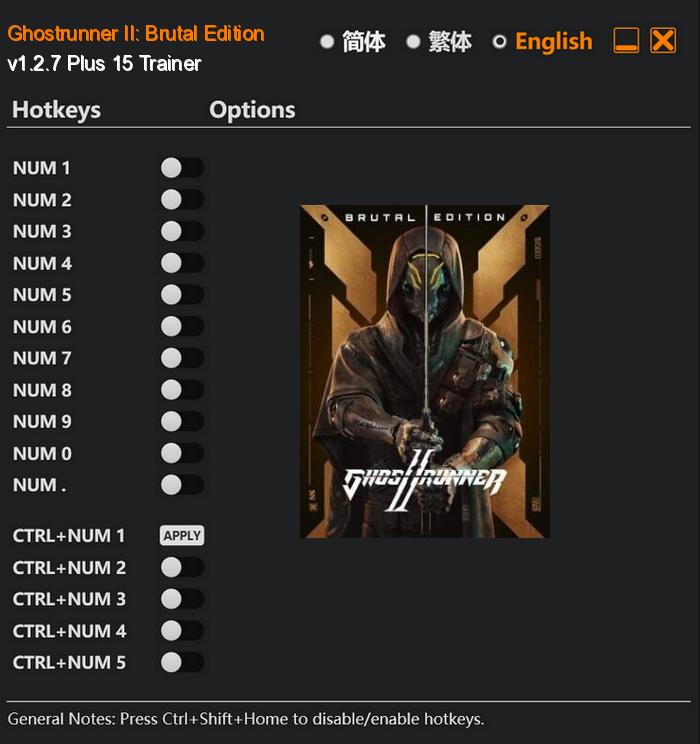 Ghostrunner II: Brutal Edition takes the intense cyber ninja action of its predecessor to a whole new level. Set in a post-apocalyptic, cyberpunk world, players will once again step into the role of a Ghostrunner, a highly skilled assassin armed with incredible agility, deadly cybernetic enhancements, and a razor-sharp sword.
Skills have been improved in Ghostrunner II: Brutal Edition, allowing players to further perfect their cyber ninja abilities. Master new techniques, unlock devastating moves, and execute gravity-defying acrobatics as you slice and dice your way through hordes of enemies.
Special Notes:
In order to use this trainer, you will need to downgrade your game to a previous game version.
Extract and copy Ghostrunner II: Brutal Edition.exe to your game's root folder and overwrite existing file (Back up original file if needed).
Download: