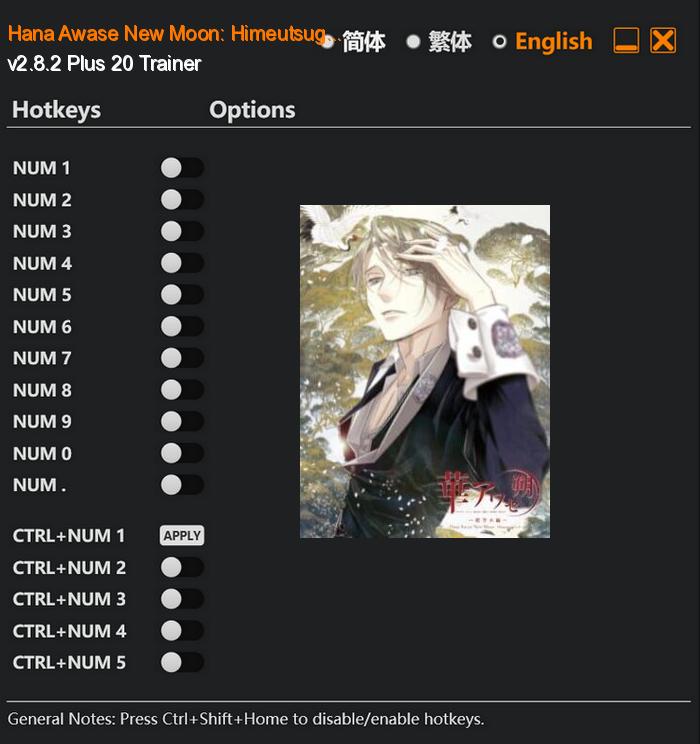 In Hana Awase New Moon: Himeutsugi, players will embark on a captivating journey through the enchanting world of Kasen National Academy. As a maiden determined to prove her worth, you will find yourself immersed in the intricate art of the Kasen card game, where the power of the flowers can be summoned and harnessed.
Hana Awase New Moon: Himeutsugi features a deep and engaging storyline, unraveling secrets of the academy's past and the true potential hidden within the flowers. Immerse yourself in a world where the ethereal beauty of the flowers intertwines with the exhilarating gameplay of Kasen. As you progress, you will be introduced to a wide array of captivating characters, each with their own unique abilities and backgrounds, adding depth and richness to the narrative.
Special Notes:
In order to use this trainer, you will need to downgrade your game to a previous game version.
Extract and copy Hana Awase New Moon: Himeutsugi.exe to your game's root folder and overwrite existing file (Back up original file if needed).
Download:
Medias: