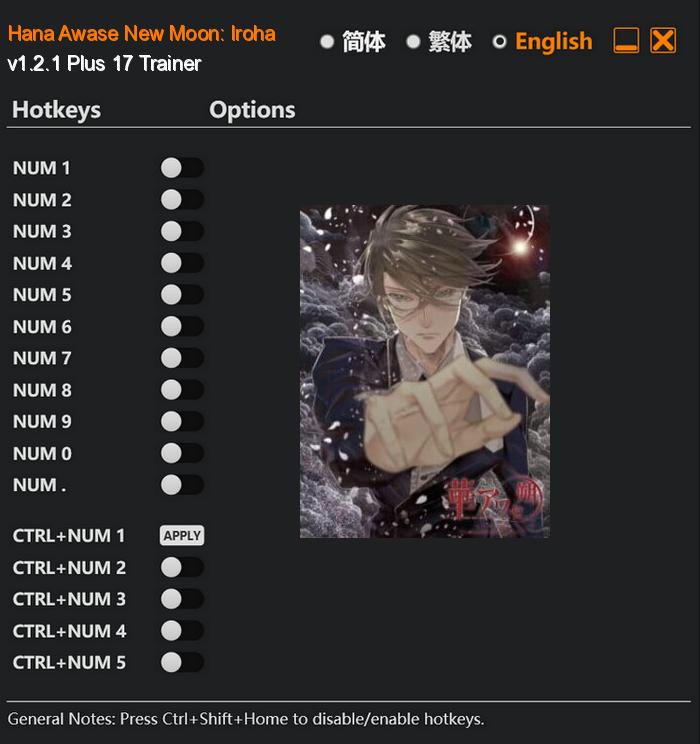 Hana Awase New Moon: Iroha is an exciting and immersive visual novel game that takes players on a thrilling journey into the world of Kasen National Academy. Set in a school renowned for producing individuals with exceptional abilities, the game follows the tale of a determined and spirited maiden who has dedicated herself to five male students, all vying to become part of the esteemed Gokou group.
In Hana Awase New Moon: Iroha, players will have the opportunity to unravel captivating mysteries, engage in intense card battles, and make pivotal choices that shape the fate of the characters and the academy. With stunning visuals, beautifully crafted character designs, and a captivating soundtrack, players will be fully immersed in this rich and enchanting world.
Special Notes:
This is a mod, not a regular trainer.
You must enable the mod named "FLiNG Trainer Mod" in Main Menu > Mod Manager in order to use the trainer/mod (If the mod didn't show up, try close and re-enter the Mod Manager).
You must use hotkeys to enable mod/cheat options during gameplay, activating cheats outside the game's window will not work.
Download:
Medias: