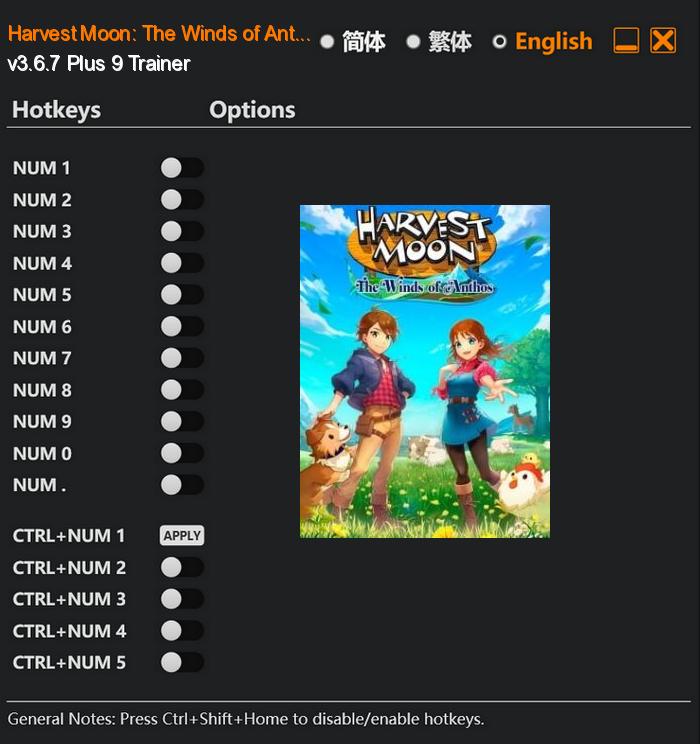 Harvest Moon: The Winds of Anthos takes place in the mystical land of Anthos, a charming countryside filled with lush greenery, blooming fields, and quaint villages. This highly anticipated installment in the beloved Harvest Moon franchise commemorates its 25th anniversary and promises to captivate players with a perfect blend of nostalgia and innovative features.
With an unwavering belief that unity will eventually bring these fragmented villages back together, the Harvest Goddess initiated a plan. She placed a heartfelt letter, along with a mystical key, inside a carefully sealed bottle and cast it into the vast ocean. Then, she fell into a deep slumber, patiently waiting for the day when her people would reunite and awaken her from her rest.
Special Notes:
This trainer is based on Steam and Epic Store version. It can also work on Windows Store version, but it's not tested on Windows Store version, so I can't guarantee all options are compatible.
Download:
Medias: