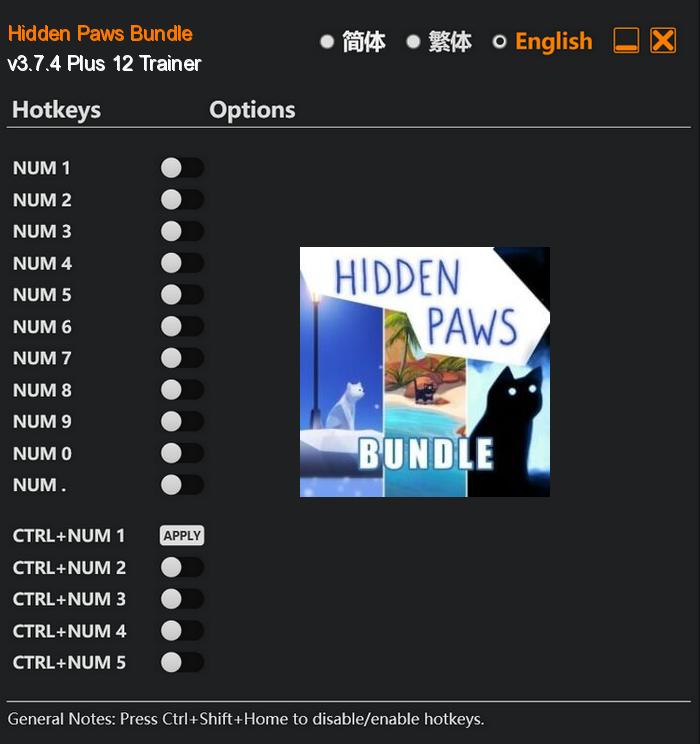 Hidden Paws Bundle is an adorable and immersive video game that invites players to put their paws to work in a world filled with charm and mystery. The game is a bundle of exciting hidden object adventures, where players are tasked with unraveling an enchanting storyline filled with secrets, puzzles, and heartwarming moments.
The Hidden Paws Bundle also features a wide variety of mini-games and brain-teasing puzzles that will put players' skills to the ultimate test. Whether it's solving intricate riddles, unraveling cryptic codes, or piecing together fragmented images, this game offers a truly immersive and engrossing experience.
Special Notes:
This is a mod, not a regular trainer.
You must enable the mod named "FLiNG Trainer Mod" in Main Menu > Mod Manager in order to use the trainer/mod (If the mod didn't show up, try close and re-enter the Mod Manager).
You must use hotkeys to enable mod/cheat options during gameplay, activating cheats outside the game's window will not work.
Download:
Medias: