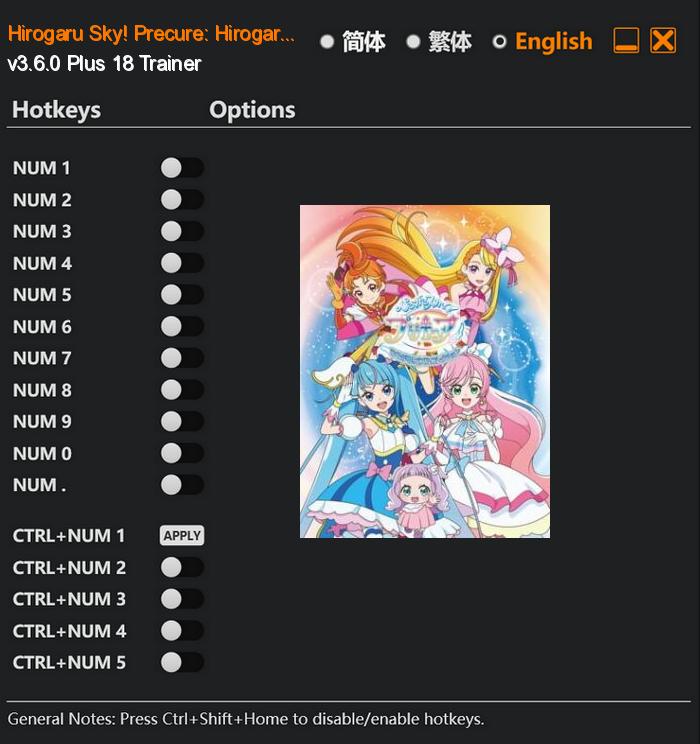 "Hirogaru Sky! Precure: Hirogaru! Puzzle Collection" is an enchanting video game inspired by the beloved TV anime "Soaring Sky! Pretty Cure". In this delightful minigame collection, players are invited to immerse themselves in a variety of engaging puzzle and table games that will captivate players of all ages.
Prepare to embark on an adventure unlike any other as you step into the soaring skies alongside your favorite magical heroines. The game introduces a charming selection of puzzles that will test your observation skills and keen eye for detail. Seek out hidden discrepancies and unravel mind-bending mysteries as you challenge yourself with the enthralling "Spot the Difference" game mode. With a vast array of vividly animated scenes taken directly from the anime, you will find yourself completely engrossed in the immersive world of these courageous Pretty Cure characters.
Special Notes:
This game uses BattlEye anticheat, you need to run the game without anticheat in order to use trainer.
Download:
Medias: