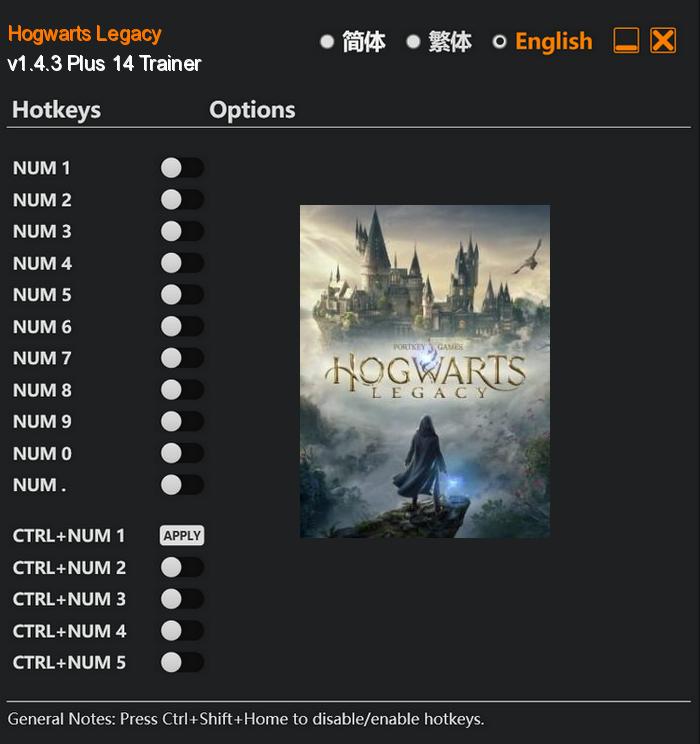 In Hogwarts Legacy, players will delve into the rich history of the wizarding world, experiencing the magic and excitement of being a student at Hogwarts in the 1800s. As a late accepted student, you are thrust into a world of mystery and danger, as you uncover a hidden secret that could have catastrophic consequences.
Hogwarts Legacy offers players a chance to truly live the experience of being a wizard in the wizarding world. With its immersive gameplay, stunning visuals, and deep storytelling, this action RPG will transport players to a time and place filled with adventure, danger, and magic. Your legacy in the wizarding world is waiting to be written. What choices will you make?
Special Notes:
This trainer is based on Steam and Epic Store version. It can also work on Windows Store version, but it's not tested on Windows Store version, so I can't guarantee all options are compatible.
Download:
Medias: